This page was last updated on: December 10, 2013
PALISADES APPALOOSAS

Mitch and Lisa Estridge

1601 Bowman's Bottom Road

Lancaster, Kentucky 40444

(859)-338-7955



Web site management and photography

by Lisa Estridge

Please do not borrow or reproduce our photos without permission.

This page was last updated: December 10, 2013
Watch the 2013 foal crop video

OR...Watch a video of the 2012 foal crop! 



Han D Luna

"Luna"

Jessica's Miss Kitty X I'm Bud     foaled March 22nd

Han D Luna is the first filly by Im Bud, our 16 hand black snowcap stallion.. Her dam is Kitty, our senior mare of 22 years, a solid trail horse as well as broodmare.  Kitty brings style and endurance to the cross with her half Arabian bloodlines.   

Luna is a tall filly and should mature to about l5.2 or l5.3 hands.  Luna a natural athlete, fast and agile, naturally jumping things in her path.  I can envision Luna eventing,  trail riding, jumping, or offering  her good size, elegance, movement and color as a broodmare.  Luna is genetically tested and carries the LP  (appaloosa color) gene, and thus will color over time. This is Luna, pictured at about l0 days old and one month old.  Her video is at seven months old.

Pics at a week, and 7 months old. .

Luna is offered for sale at $1500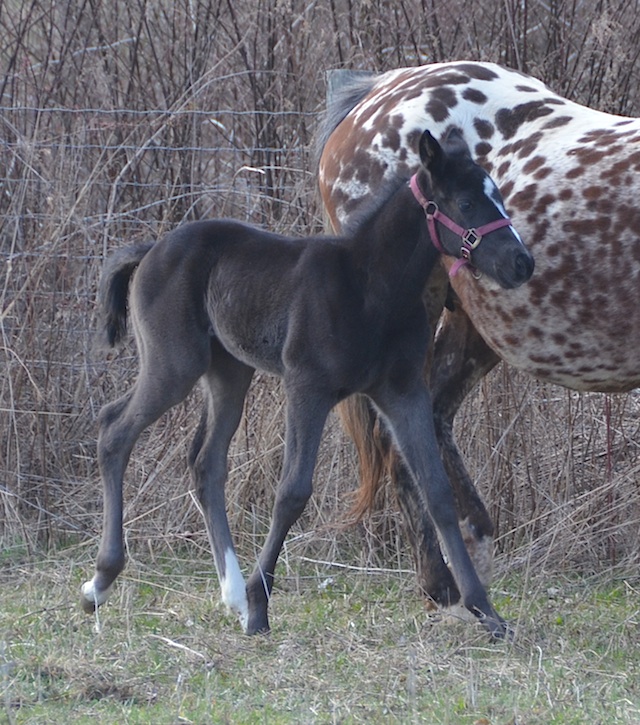 Nova,  2013 Grulla filly with snowflake blanket

foaled March 2013

Nuggets Super Shado X Skips Jazzy Blue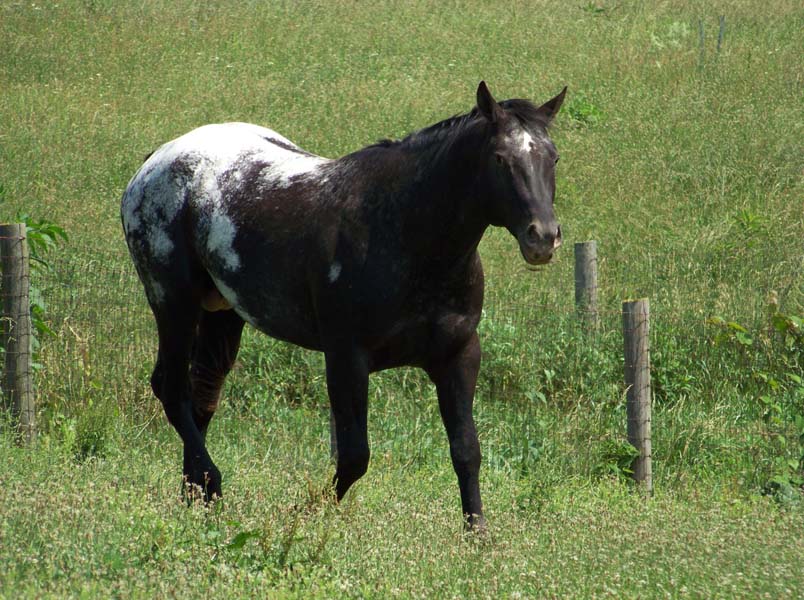 Luna's Sire, I'm Bud, APHC stallion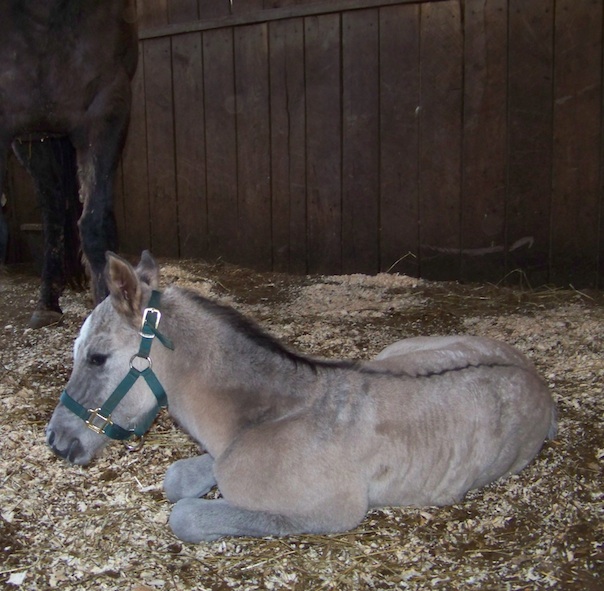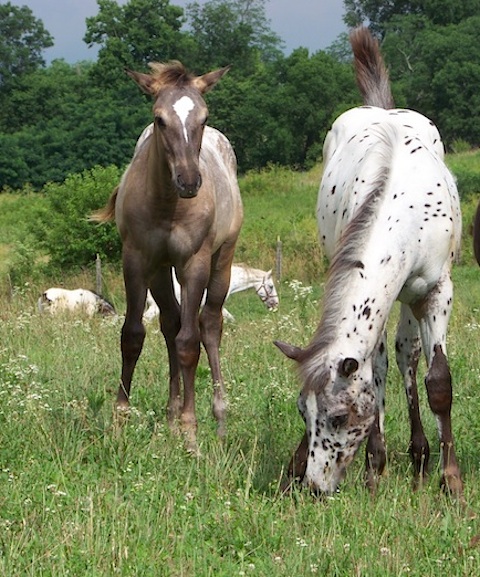 Nova ..  Grulla (black dun) snowflake filly,  foaled March l0th

Nuggets Super Shado X Skips Jazzy Blue

Nova is Jazzy's first grulla foal after five tries!  She is a work in progress, changing from having just a few snowflakes in her baby coat along with a dorsal stripe, to a whole blanket of white snowflakes on the grulla base coat.  Nova should finish at l5.1 to l5.2 hands and is athletic in build,  pretty muscling and a gorgeous head.  This filly is very social, smart,  and people loving.

See her with some visitors below making herself right at home.

Her video is in early october at 7 months old.

She is offered for sale at $1800

Nova above running with Luna in Octo  below with Reno back in july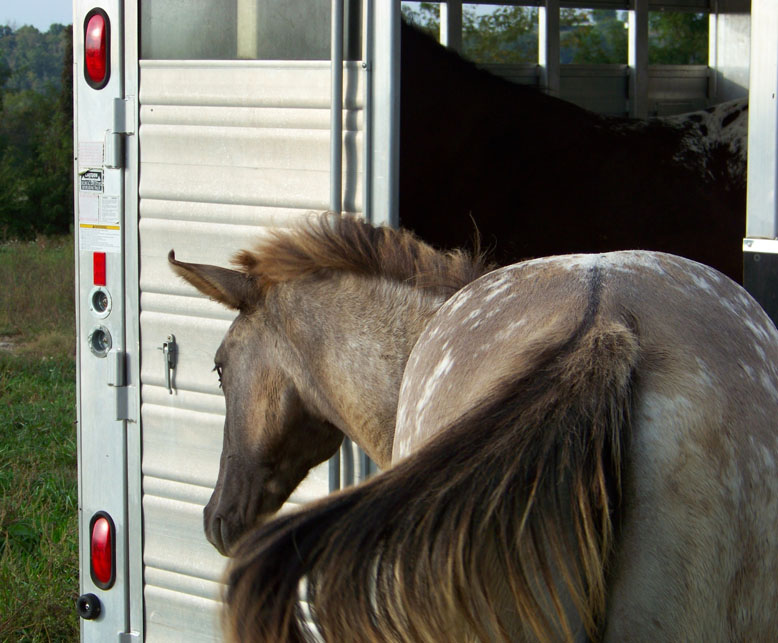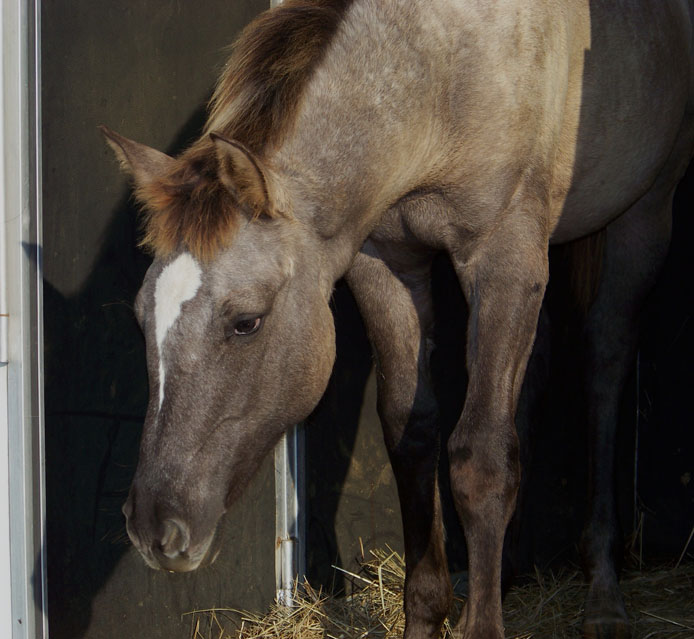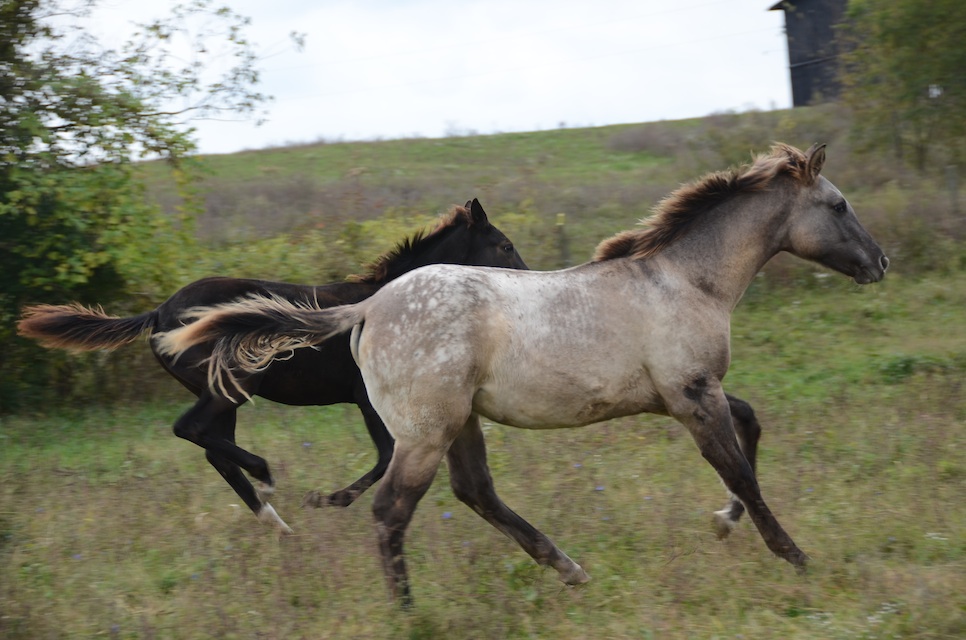 Palisades Appaloosas for Sale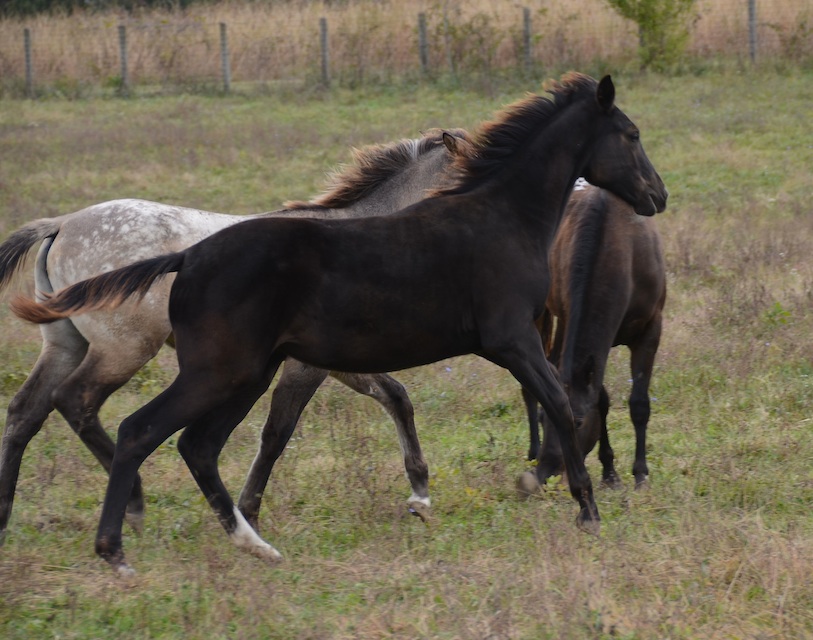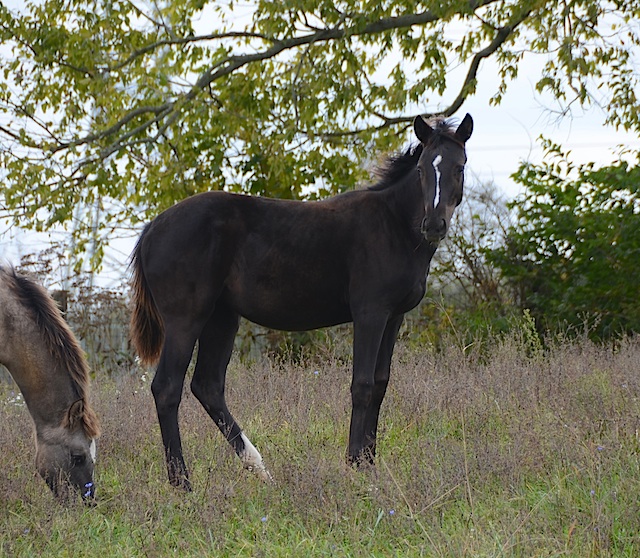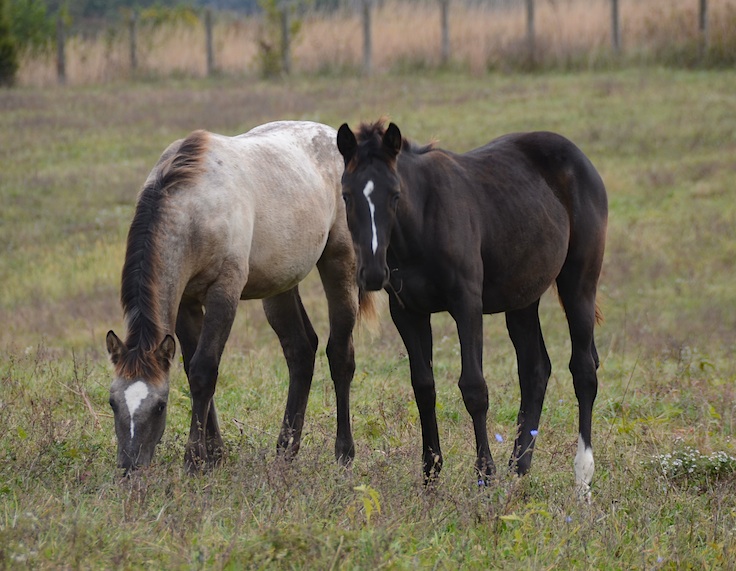 Luna and Nova, 7 months old in October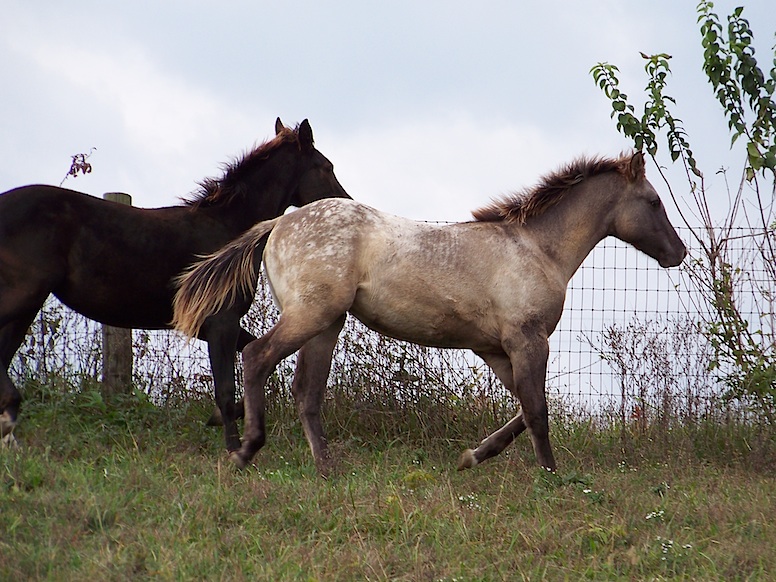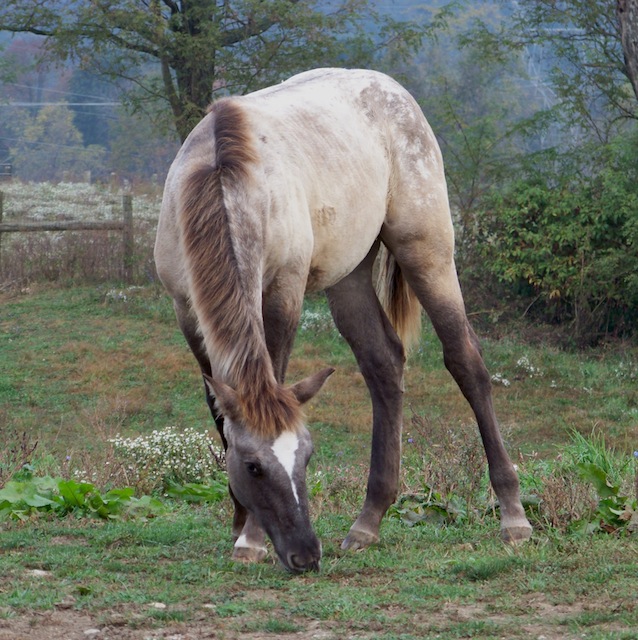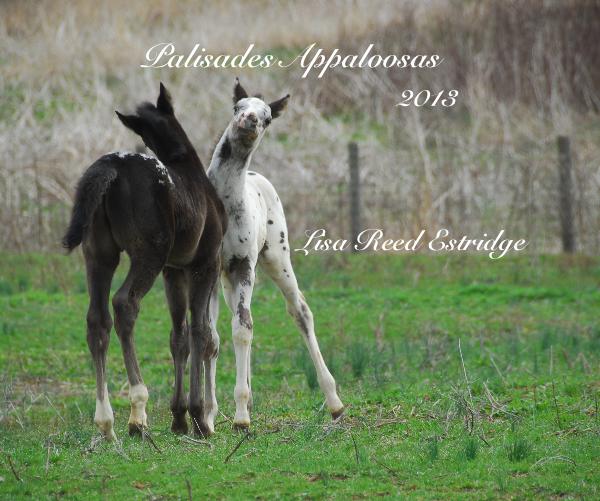 A photo book for sale at Blurb!