This page was last updated on: October 21, 2014
PALISADES APPALOOSAS

Mitch and Lisa Estridge

1601 Bowman's Bottom Road

Lancaster, Kentucky 40444

(859)-338-7955



Web site management and photography

by Lisa Estridge

Please do not borrow or reproduce our photos without permission.

This page was last updated: October 21, 2014
Watch the 2013 foal crop video

OR...Watch a video of the 2012 foal crop! 



Palisades Appaloosas for Sale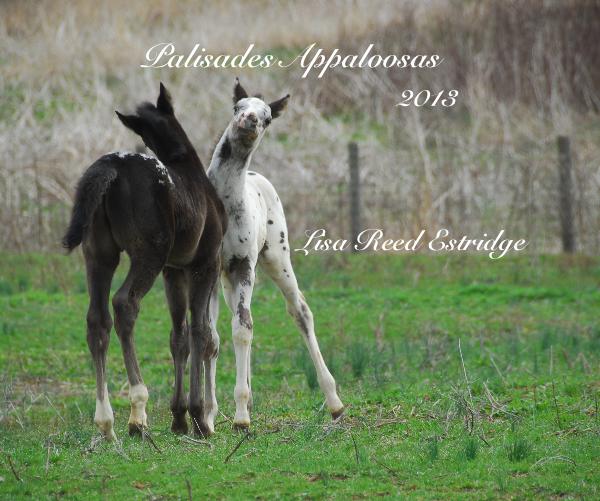 A photo book for sale at Blurb!
Appaloosa Weanlings, yearlings and Mares for sale

Perfect Pearls, "Pearl"

Perfect Dream X CMS Million Dollar Baby

       Black bay fewspot filly for sale

                Born July 29th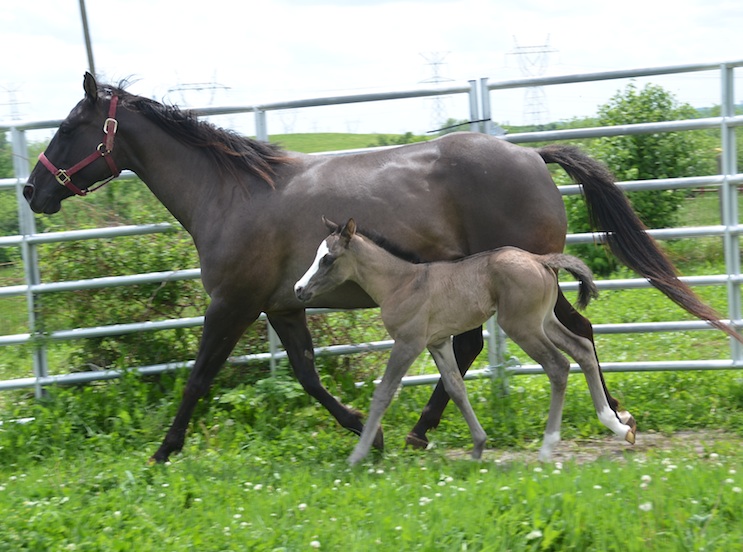 2007 Grulla AQHA mare, Homozygous for black

    bred to Nuggets Super Shado for a may 2015 foal.

Moon is a well balanced, stout build grulla quarter horse mare.  She has been ridden

as a four year old, and has been a broodmare since coming to Palisades Appaloosas.  She is 7 years old at this time and hopefully in foal to Zeke again for another Sophie (perhaps with a blanket?)  I'd like to cut my number of broodmares down a little, but Moon is one of those mares that I won't mind if I don't sell.   She's easy to get along with ,

has gotten in foal easily , first cycle each time. She is a good mom, just not a super color producer so far.

Moon is  Reserved for Cassidy at Shining C Grulla Horses.

More pictures are offered on her personal page as well as photos of her colts.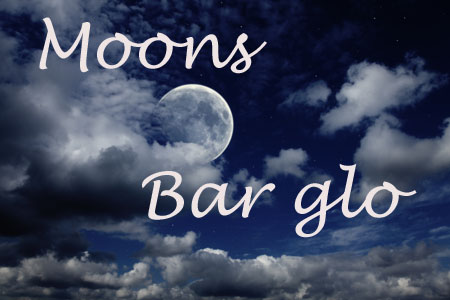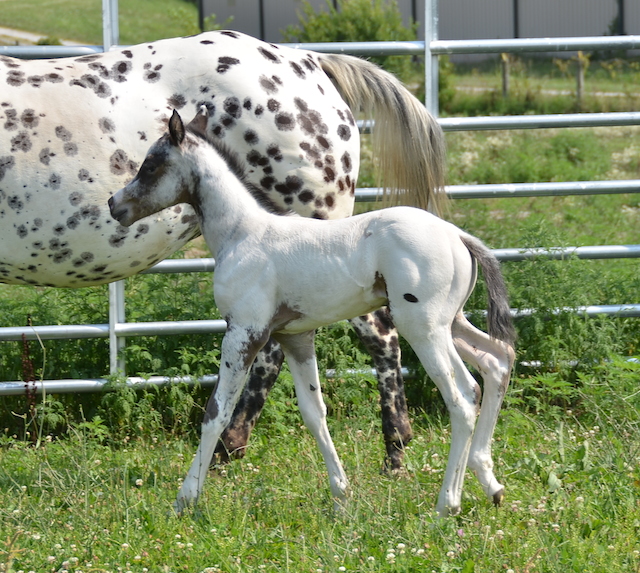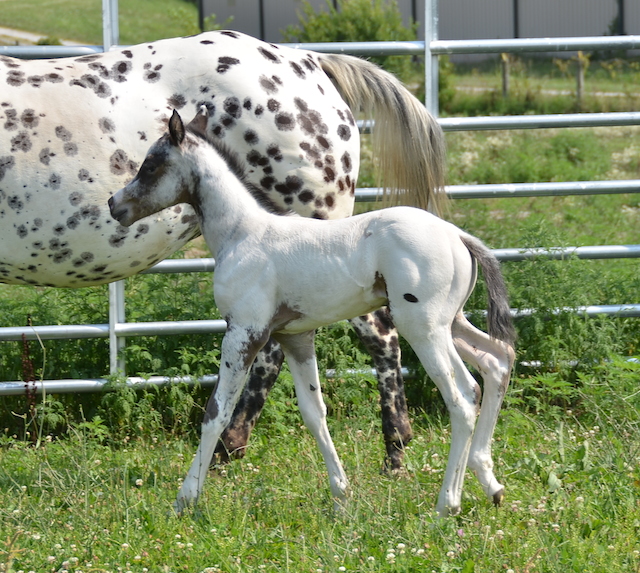 Perfect Pearls , "Pearl"

Black Bay fewspot filly , Homozygous for black and for the LP gene.   EE Aa LP/LP

Perfect Dream X CMS Million Dollar Baby     foaled July 29th

Pearl's pretty head and refinement catches your eye first. She is balanced and well muscled.

She has a lot of potential as a broodmare with her homozygous coat pattern and also two black genes. Breed her to a solid or non appaloosa sire and you have a good chance of producing her dam's leopard pattern.  Pearl's sire is in Canada at Westview Appaloosas.  He is a bay roan with a blanket and spots and test n/n for the five panel genetic test. Pearl would also make a nice riding mare. She should finish at about l4.3  to l5 hands     

Asking $2,000 for Pearl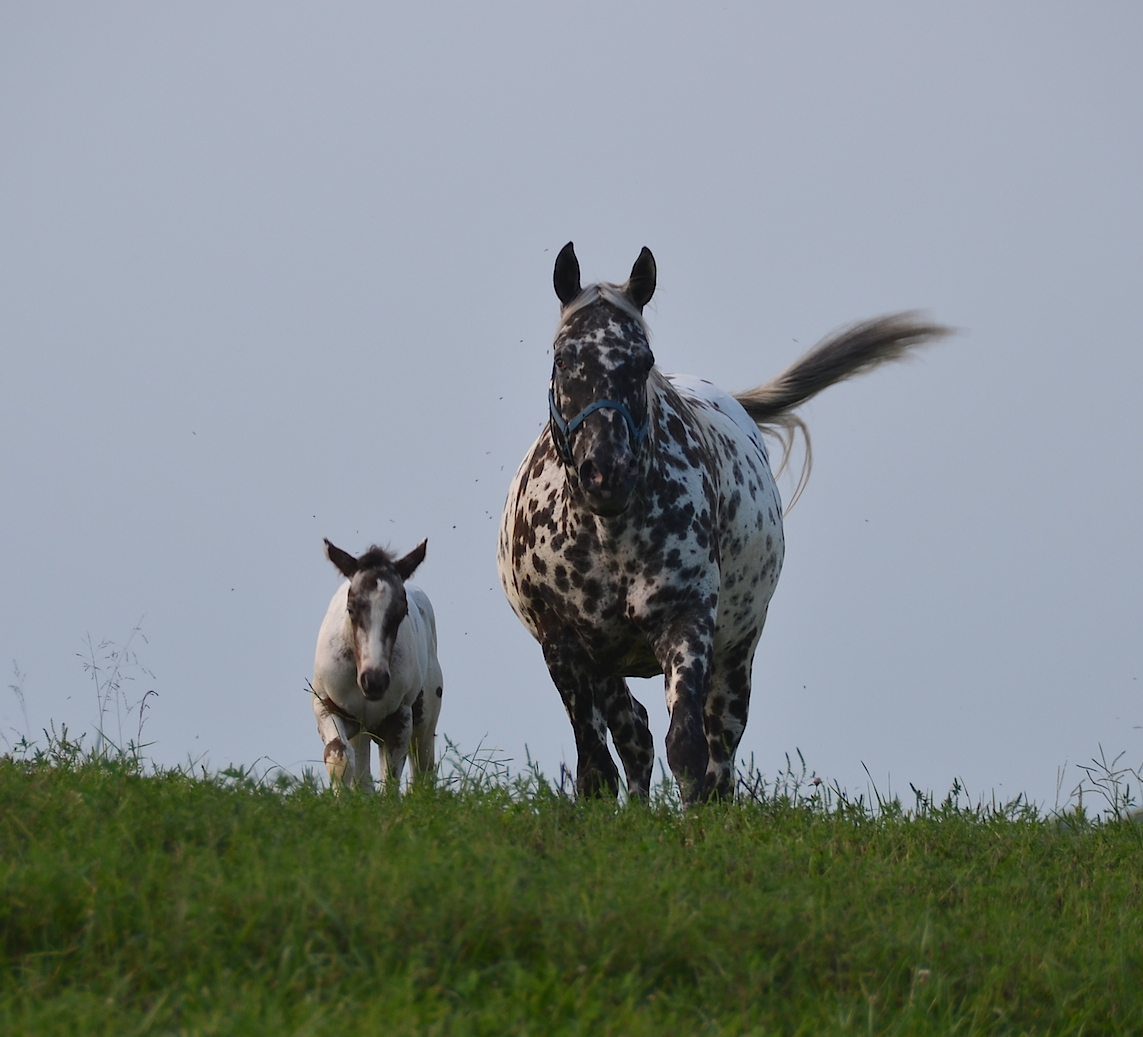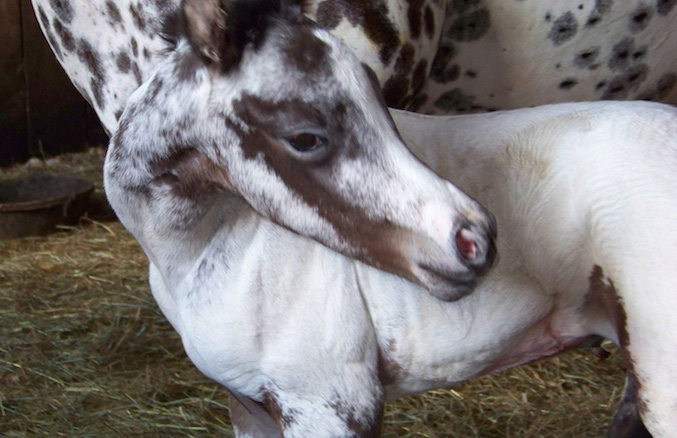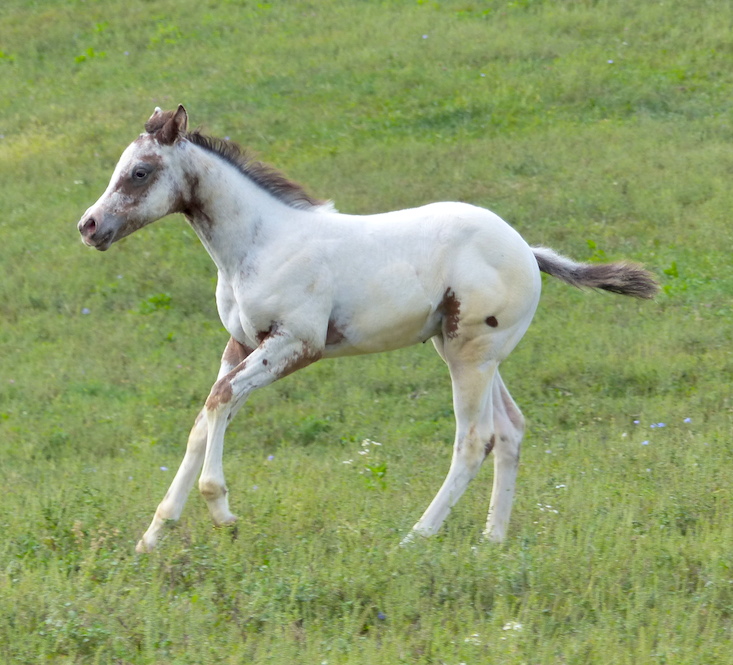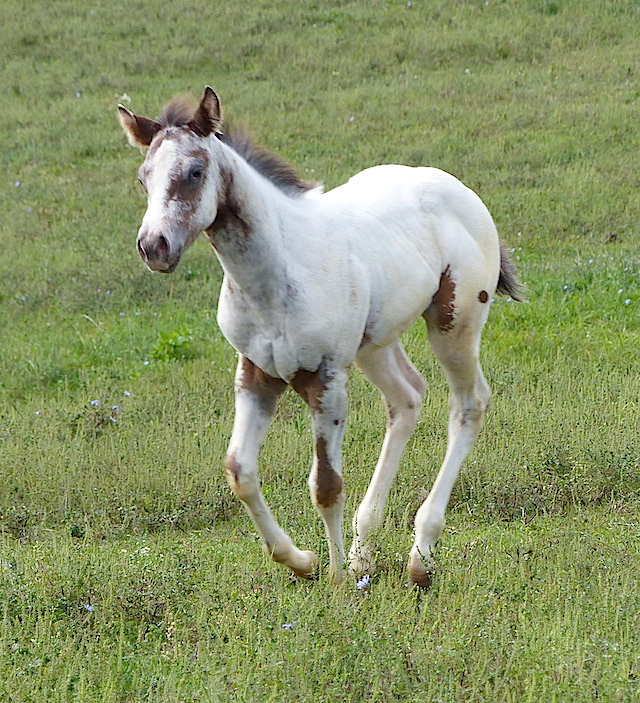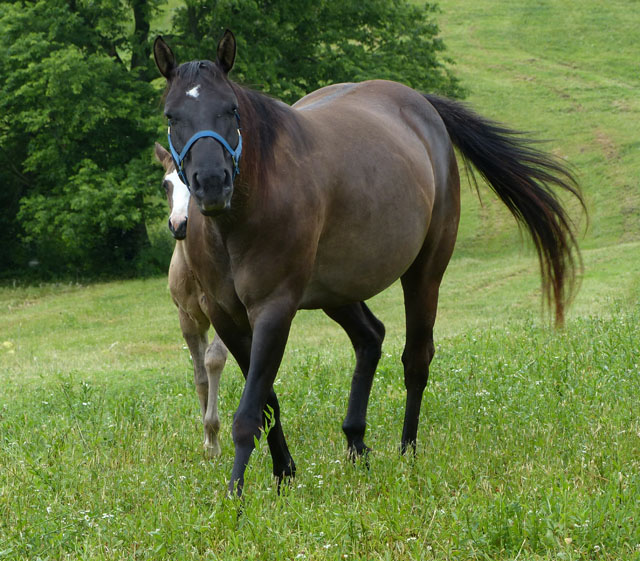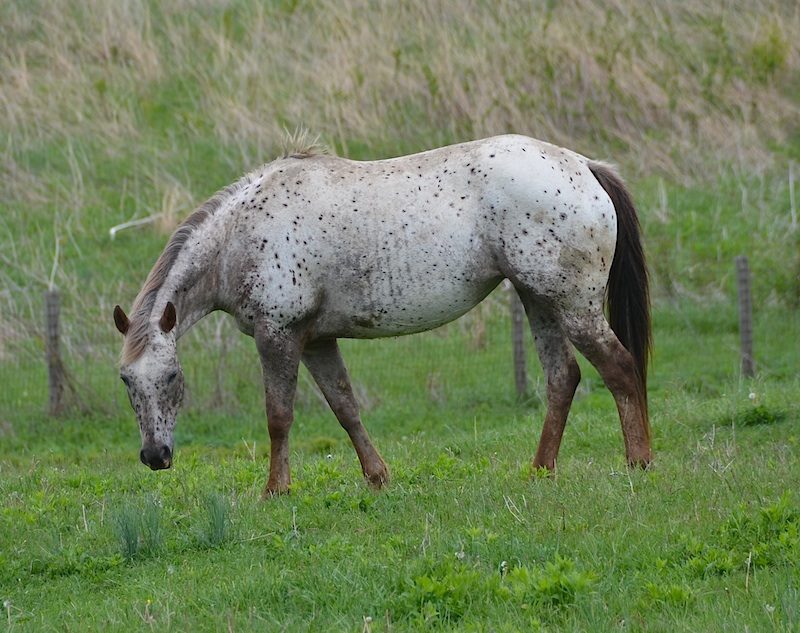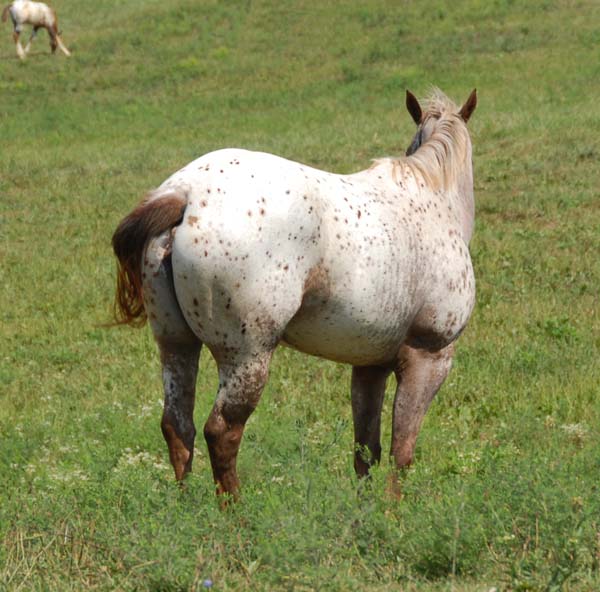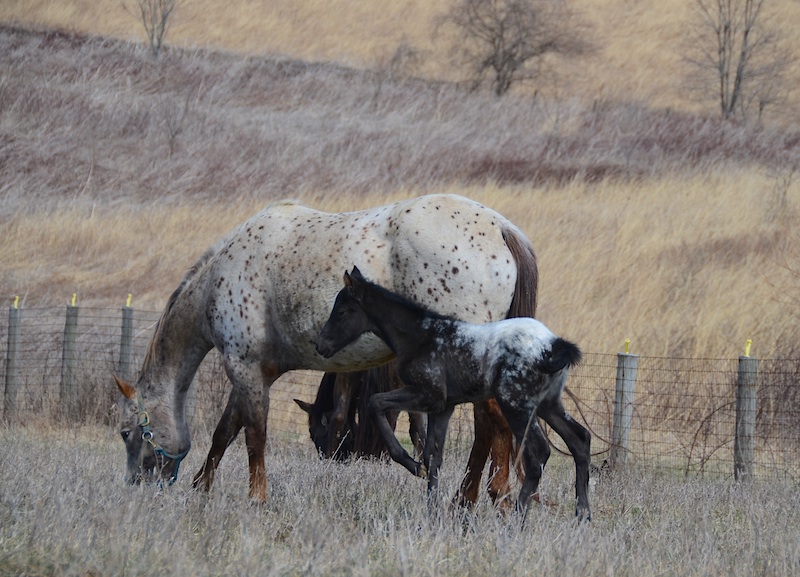 Sure Nuff Jazzy

2006 leopard mare in foal to Im Bud for early March 2015

Jazzy is a big people friendly mare that was ridden at 3 and 4 years old prior to joining our broodmare herd.   She is l5.1-l5.2 hands and very stout with good muscling and a pretty head.

She  has many fine APHC and AQHA ancestors in her bloodlines. She has given us two colorful colts and a filly, with black and blue roan base color.  Jazzy tests negative for HYPP and PSSM1. I need to lower my numbers a little to get everybody into a warm stall this winter.  I've been very pleased with Jazzy and it is difficult to let her go.   Jazzy is offered in foal at $3,000

Jewel, Jazzy's 2014 filly by Im Bud