This page was last updated on: May 31, 2018
PALISADES APPALOOSAS

Mitch and Lisa Estridge

1601 Bowman's Bottom Road

Lancaster, Kentucky 40444

(859)-338-7955



Web site management and photography

by Lisa Estridge

Please do not borrow or reproduce our photos without permission.

This page was last updated: May 31, 2018


Palisades Appaloosas for Sale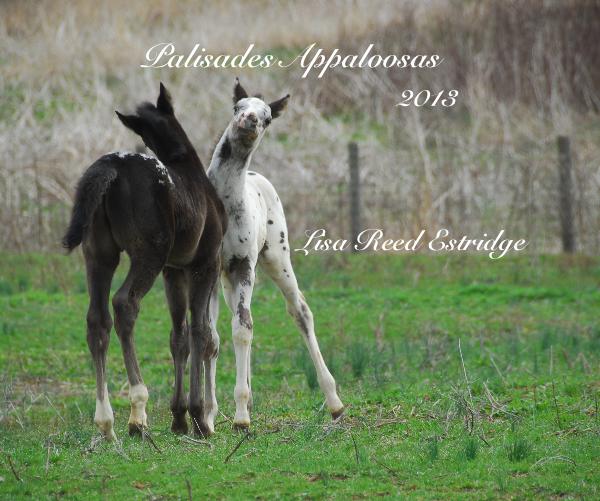 A photo book for sale at Blurb!
Appaloosa Weanlings, yearlings and Mares for sale

Pearl totally enjoyed her first snow experience!!

x        t.Here's a video of what I  teach our foals before they leave the farm.

Our mares are presenting us with the 2018 foal crop, and all of them will be offered for sale.     Please visit our 2018 foaling barn page to see them as they arrive.

"Bandit"  CR Hollywood Peanut X

Twilight Reemarkable

Black Leopard Colt for sale

foaled March 29th 

$2800   RESERVED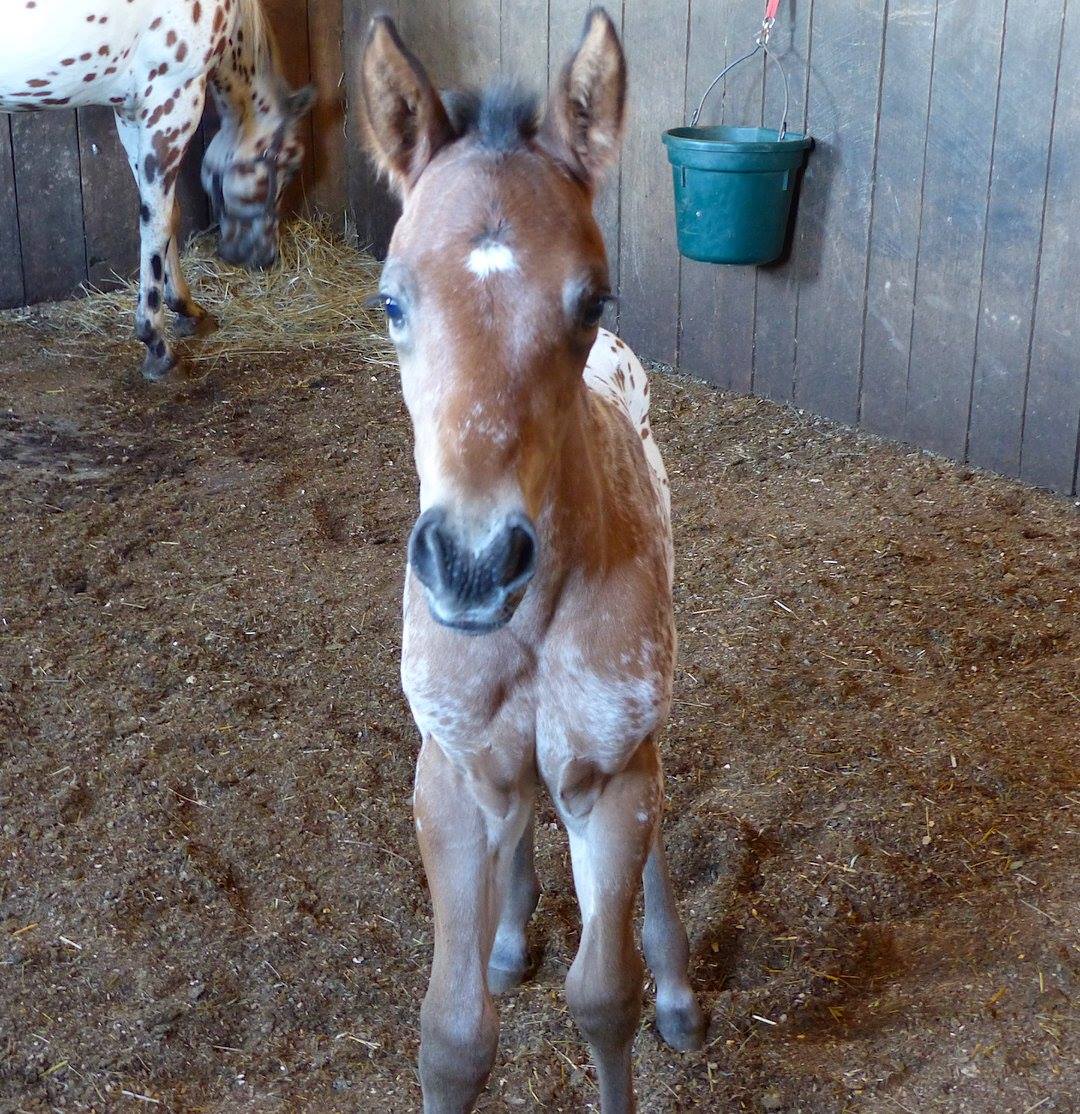 Baby Bee, PA Silver Shado

WF Stella Dallas X Nuggets Super Shado

This pretty filly is as smart as she is colorful.  She has a pedigree of hall of fame APHC sires and plenty of athletic talent in her parents and grandparents. Bee was reserved right at birth, and unexpectedly she is for sale again at weaning.  Things happen for a reason, so I bet the right owner for her won't be long in coming.  Bee has been handled daily (see video) vaccinated, registered, dewormed and coggins tested.

She is offered for sale at $2500

BEE is sold and at home in Ohio with Sandy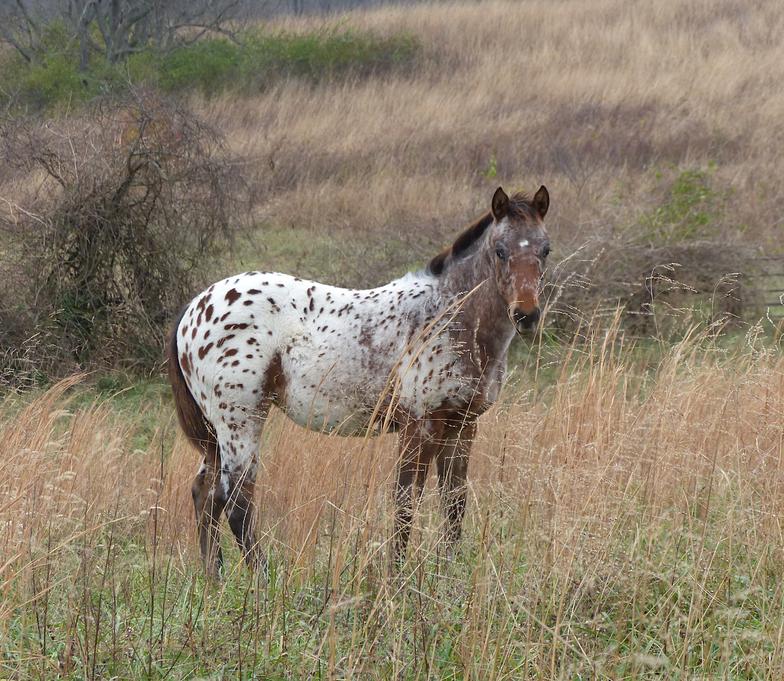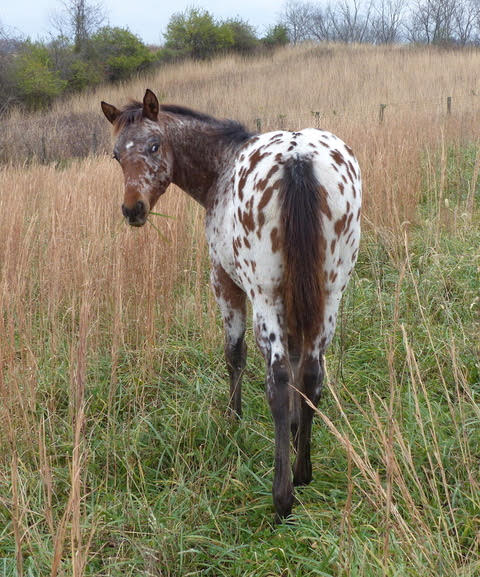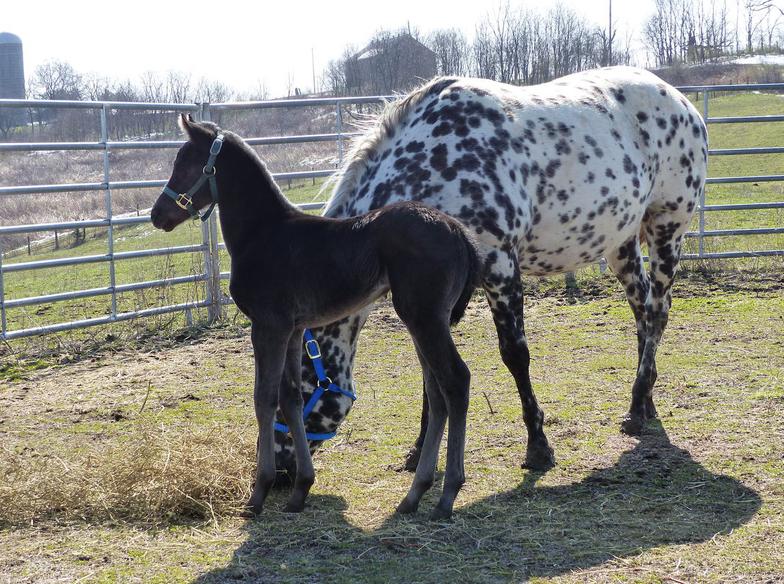 MillionDollar Doll, "Millie"

    CMS MillionDollarBaby X Nuggets Super Shado

This refined and beautiful homozygous black filly  (EE aa lp/lp) carries the gene for PATN1(leopard pattern) and is a true solid appaloosa.   She's a perfect match for your fewspot or snowcap stallion and will never produce red based foals or a fewspot foal.  she can contribute her leopard pattern to her offspring .   Millie is sweet natured and likes to stay close to mom.  She should finish at about l5 hands and well muscled.   Ride her , Show her,  Breed her! 

   Millie is offered for sale at $l800

5 panel n/n as well   RESERVED