This page was last updated on: December 18, 2017
PALISADES APPALOOSAS

Mitch and Lisa Estridge

1601 Bowman's Bottom Road

Lancaster, Kentucky 40444

(859)-338-7955



Web site management and photography

by Lisa Estridge

Please do not borrow or reproduce our photos without permission.

This page was last updated: December 18, 2017


Palisades Appaloosas for Sale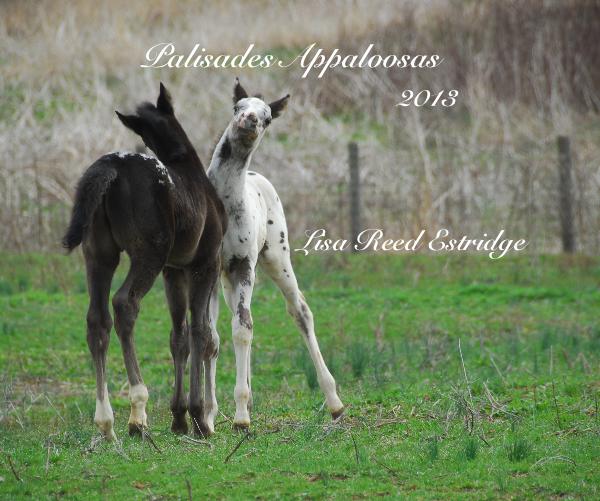 A photo book for sale at Blurb!
Appaloosa Weanlings, yearlings and Mares for sale

Pearl totally enjoyed her first snow experience!!

x        t.Here's a video of what I  teach our foals before they leave the farm.

Our mares have presented us with the 2017 foal crop, and all of them are offered for sale.     Please visit our 2017 foaling barn page to see them as they arrive.

Morning Coffee

bay APHC filly foaled October 6th. 

AweDorably Conecked X Nuggets Super Shado

Coffee is a solid bay appaloosa filly with show worthy conformation at just a week old.

Her personality is also outstanding. She is spirited, smart, and athletic.

This filly would make a perfect cross for a fewspot or snowcap stallion and she may in fact carry her sire's PATN1 (leopard pattern) despite her solid coloring.

Coffee is RESERVED for Diana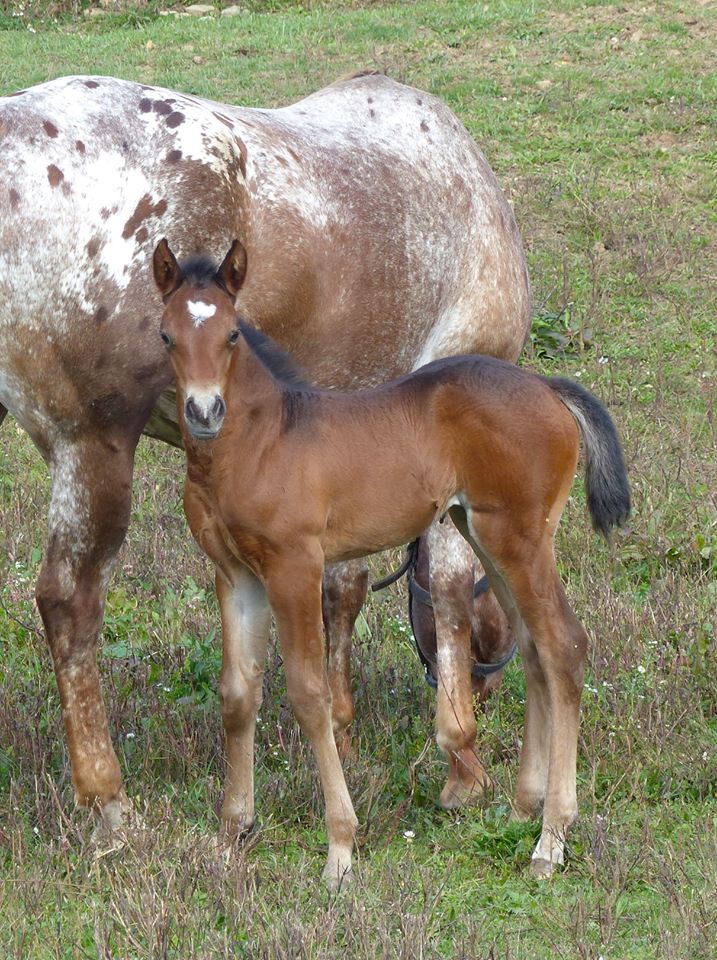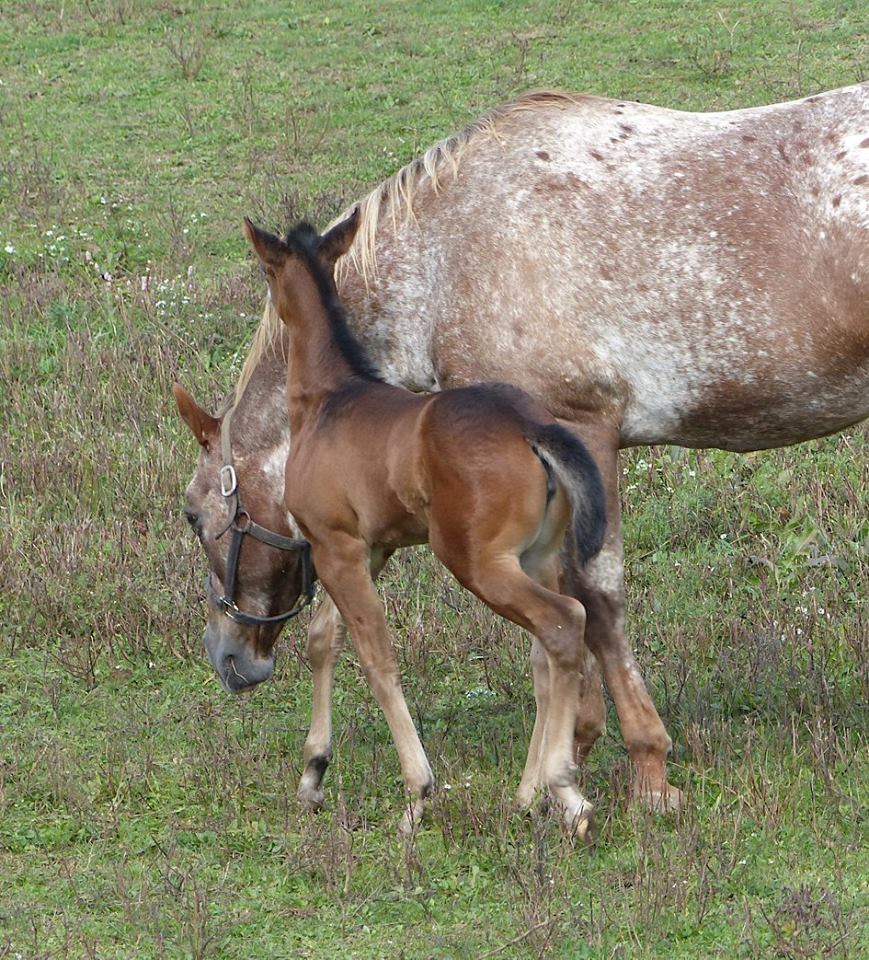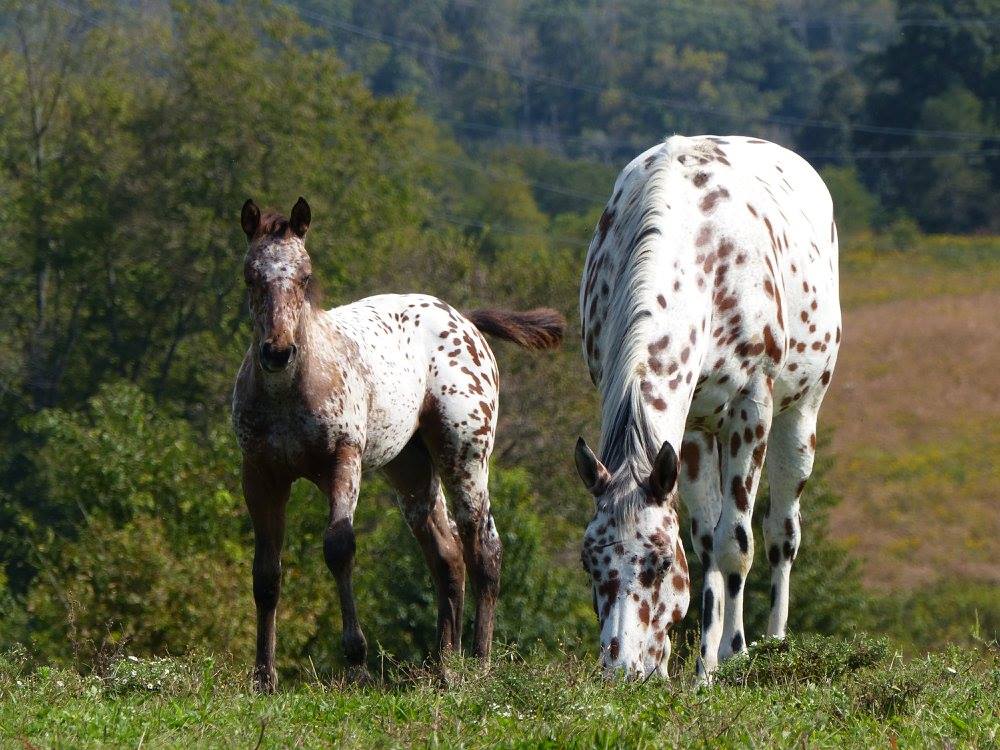 PA Silver Shado, "Bee"  bay leopard APHC filly

  WF Stella Dallas X Nuggets Super Shado

Foaled June 21st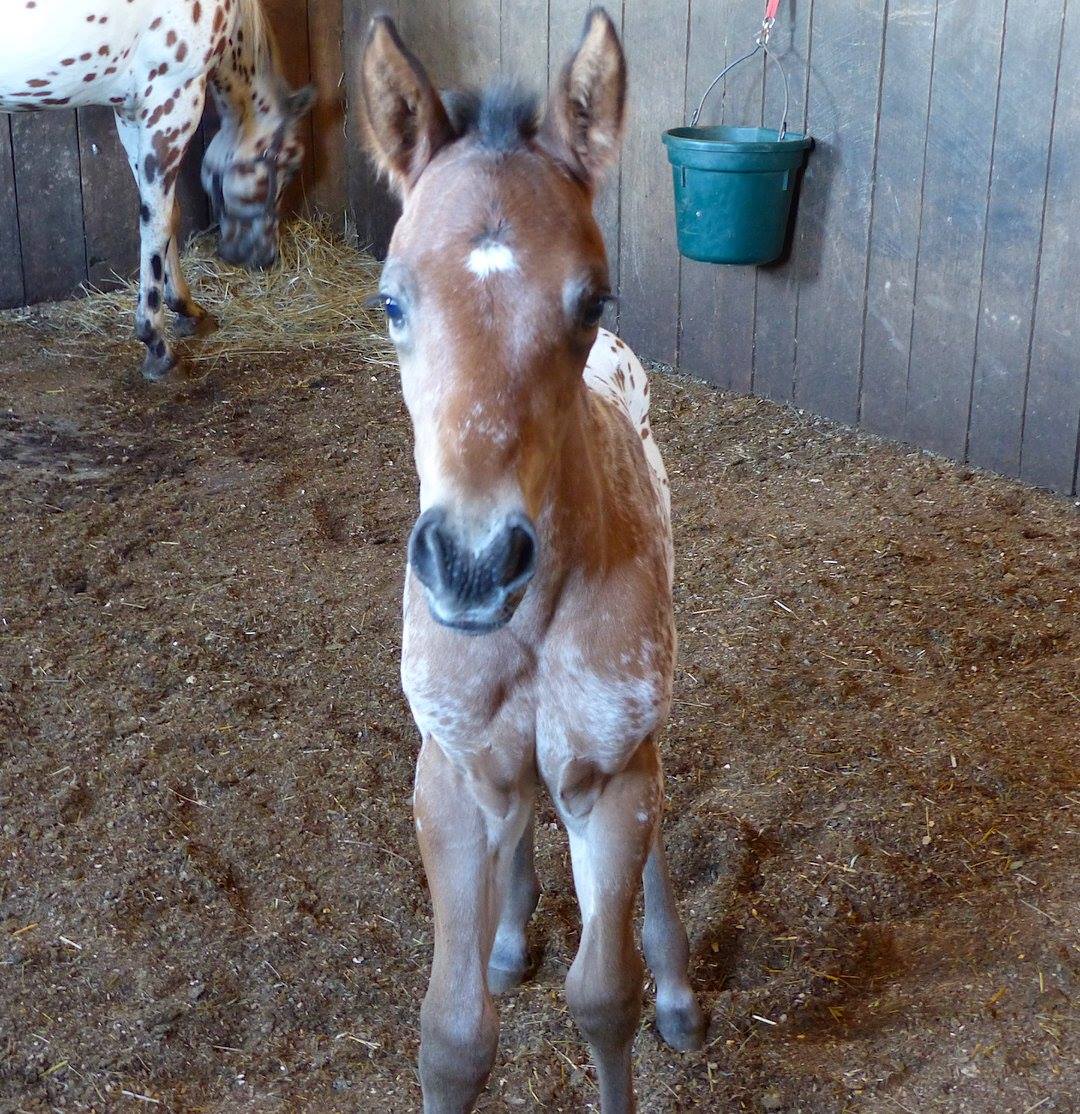 Baby Bee, PA Silver Shado

WF Stella Dallas X Nuggets Super Shado

This pretty filly is as smart as she is colorful.  She has a pedigree of hall of fame APHC sires and plenty of athletic talent in her parents and grandparents. Bee was reserved right at birth, and unexpectedly she is for sale again at weaning.  Things happen for a reason, so I bet the right owner for her won't be long in coming.  Bee has been handled daily (see video) vaccinated, registered, dewormed and coggins tested.

She is offered for sale at $2500

BEE is sold and at home in Ohio with Sandy