Our Appaloosa mares have been working hard on their 2018 foal crop for 10 months!  Hopefully, there will be 12 colorful foals born this spring. We are expecting 8 foals in March and 4 foals in April. I have no late foals this season. The babies are sired by all four of our stallions. I will be working day and night to attend each birth and to give each foal the proper time and attention they need as a foundation for a successful future. Spring and Summer will be spent teaching them to be gentle and well mannered for their new owners.
  I will post each mare as her time grows near and detail her development and delivery.  The foals will be posted within a day or two of their birth.  They can be reserved until weaning time with a 33% non refundable deposit.

Click here to see our Policy on foal sales.
I hope you enjoy the foaling season as much as I do.

I love sharing this experience with my visitors, especially those not lucky enough to have horses of their own.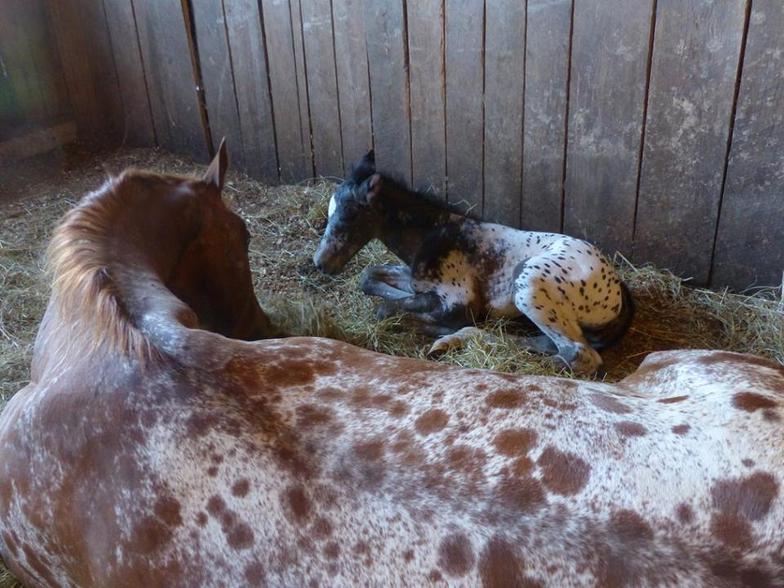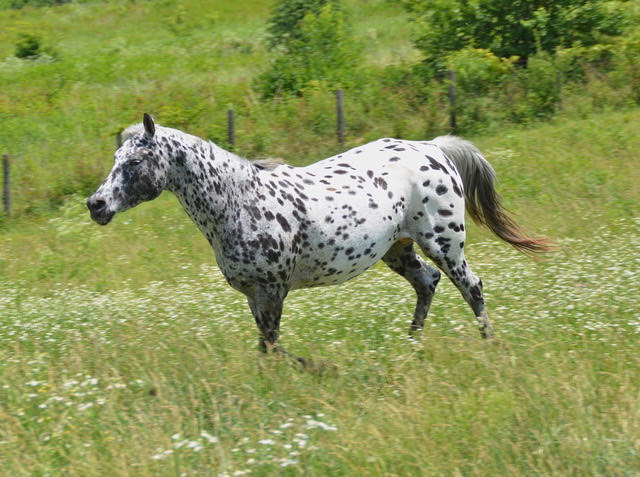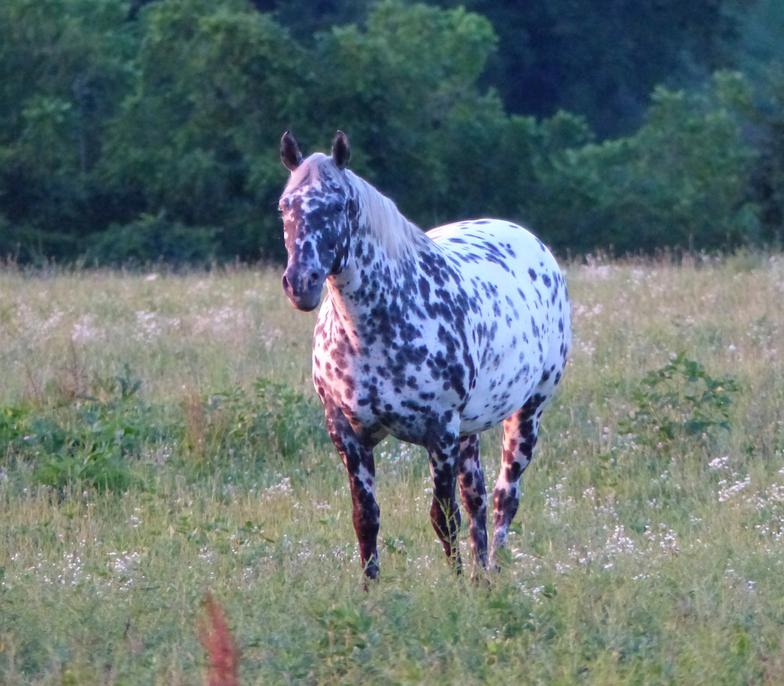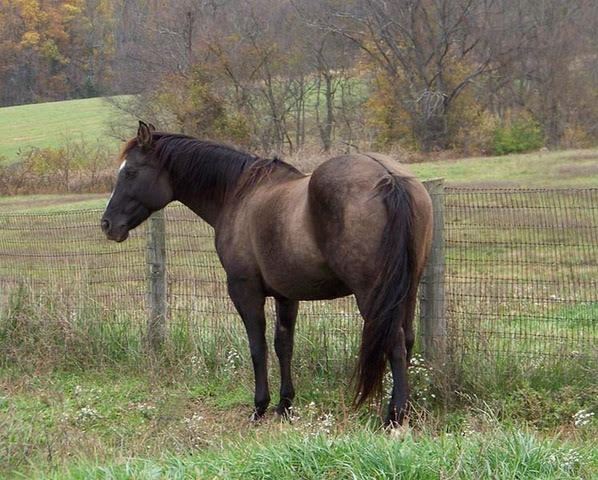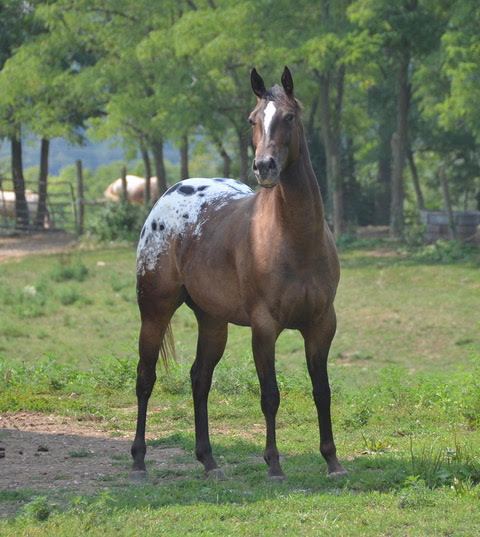 Here we go!  I'm posting the first four mares to show me changes to their udders that                   indicate the progress toward labor and delivery has begun!  Click mare pictures to link to their personal page!

Strictly Ballroom X Zeke

due March l5th    Foaled March l2th!

In the midst of a heavy wet snowstorm and a power outage.. Tango delivered her blanketed colt at about 11 pm.  I was huddled under a sleeping bag in the tack room without benefit of my space heater or a foal camera on her.  It was about 29 degrees.  I dragged myself out to look at her and found the colt just born.  I was there to help him stand and nurse,handle and imprint, before returning to my sleeping bag cave.  It was yet another day before the electricity came back on, and I was able to enjoy my coffee and a shower! He was a little shivery day one, but was starting to run about the stall late in the evening.  He will be for sale at $2500

CMS Milliondollarbaby X Zeke

  Due March 11  foaled March 6th! 1:30 am

I decided to check on Babe during the night at about midnight in the foaling stall. I'm glad I did, because I found her to have wax dangling from both teats.  I cleaned her stall and went to the tack room to wait and watch her on camera. I dozed off and opened my eyes at l:30 am. Babe was just laying down to deliver her solid black filly. She needed no help from me. The delivery went quickly and soon the filly was lying next to her in the bedding. I cleaned the stall again and covered the floor with a bale of fresh hay. By then the filly was trying to stand, so I supported her and she was on her feet by 2 am. Babe began to have afterpains that were making her very uncomfortable, so I moved baby to a corner while her dam circled and rolled.. acting much like colic until the contractions diminished. Then I got her to her feet and began the job of helping the filly to find the udder and begin nursing. That is the most important job in the hours following foaling. Without the colostrum, a foal would likely get septic and die. Babe had great rich milk, but the filly was not really latching on and sucking, so I collected milk in a syringe and squirted it into her mouth .

After a few sips of colostrum and many attempts to figure out nursing.. she lay down exhausted and took a nap. I did the same and in an hour she had figured out how to nurse without more help from me!.

This filly hair tests homozygous for black EE aa lp/lp and PATN1/n

Millie will make a perfect cross with a fewspot stallion and will contribute a black gene every time.  Plus she can produce the leopard pattern PATN1, and she will never produce red foals or fewspot foals.

Millie is for sale at $1800

Skips Jazzy Blue X

Mighty Bright Reward (Samson)

      Jazzy's first signs toward delivery were her massive coat shedding and the start of udder enlargement around Feb 19th.  She is due to foal March 20th, so her changes were right on cue about a month in advance.

As of March 14th, she is 50% enlarged.

Taylor Brooke X Nuggets Super Shado

     Due March 11th

TB just started her changes about February 19th, so I see her being a bit later than her due date.  We are hoping for a safe delivery this year, as her last one was NOT.  As of March l4th, she is coming along nicely with a 50% full udder and big low belly. 

If you would like to read the story of her last foaling,  click here