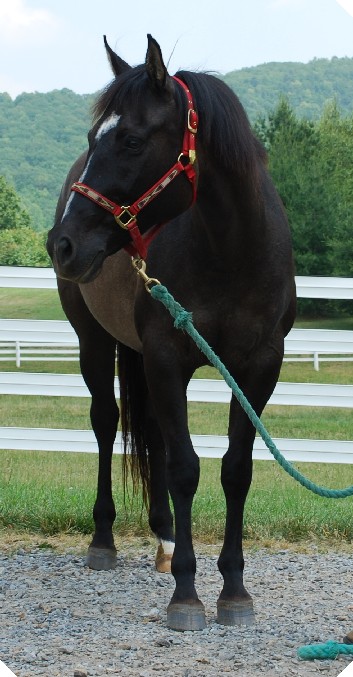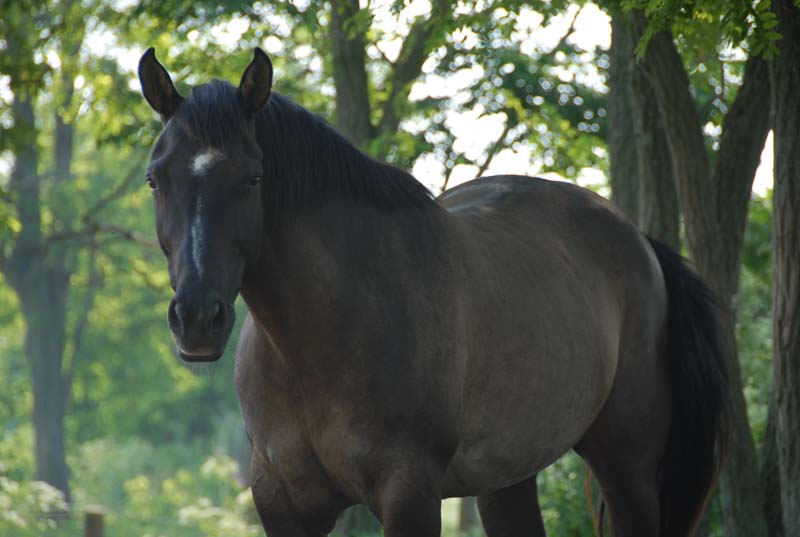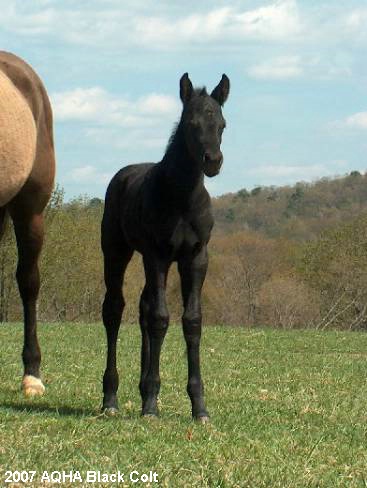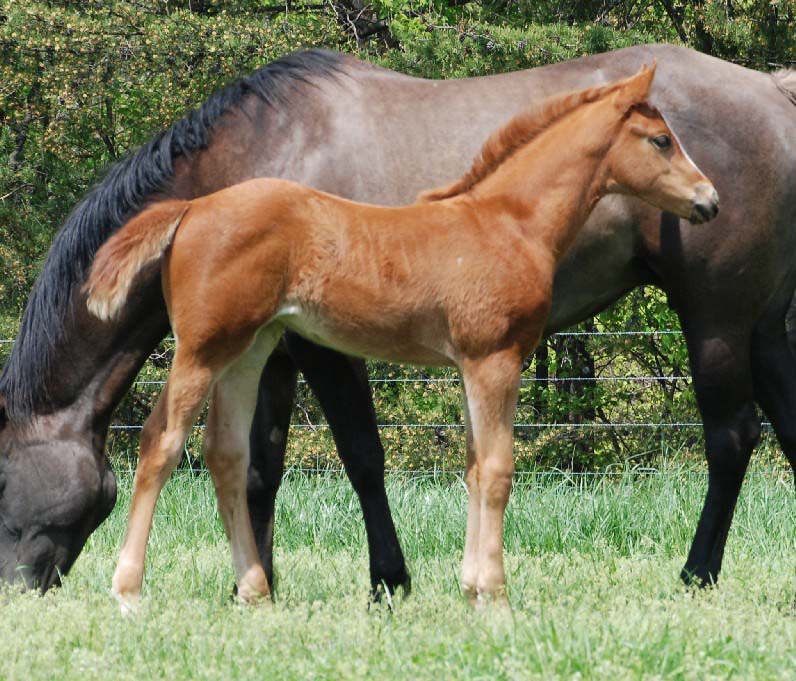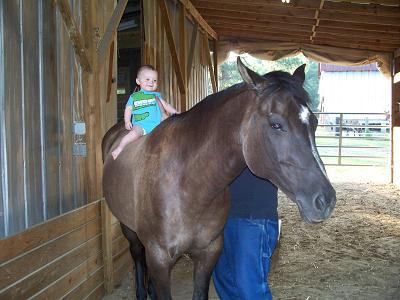 Jazzy is a 1999 Quarter Horse mare.  Her color is "Grulla", which is a black dun.

Jazzy is l5.3 hands high and has a bold dorsal stripe, which tells us she carries the Dun factor.

Like most grullas, she has seasonal color changes, sometimes looking black, other times looking

tan with black head and points.  Jazzy has had five foals, pictured below, two by QH sires,  her 2011 black blenketed colt by Zeke, "Blue Diamond Dandy" and her blue roan spotted colt "Rolling River Blue".  2013 she gave us our first dun blanketed filly by Zeke. Then a stocky solid black colt, Max, in 2014.  Jazzy is broke to ride as well as being an experienced broodmare.

Jazzy  is working on her second foal with Samson (Mighty Bright Reward!)

Thanks to Jazzy's previous owners for pictures of her two foals, Jazzy, and baby Colton having a ride.

Nove, Jazzy's 2013 grulla filly by Zeke.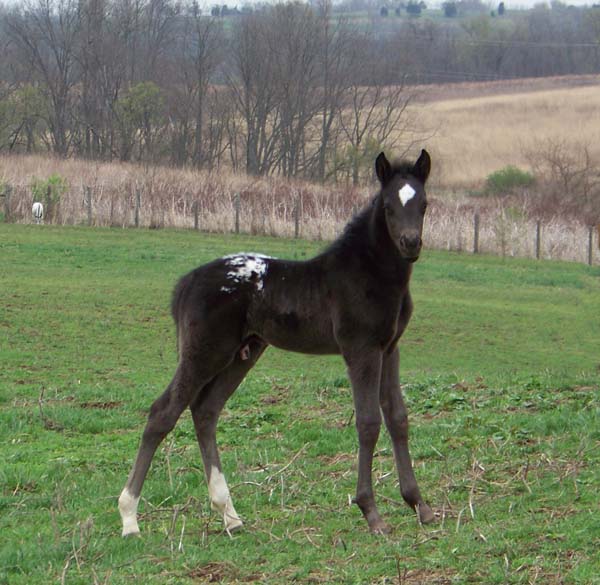 Dandy, 2011 colt by Nuggets Super Shado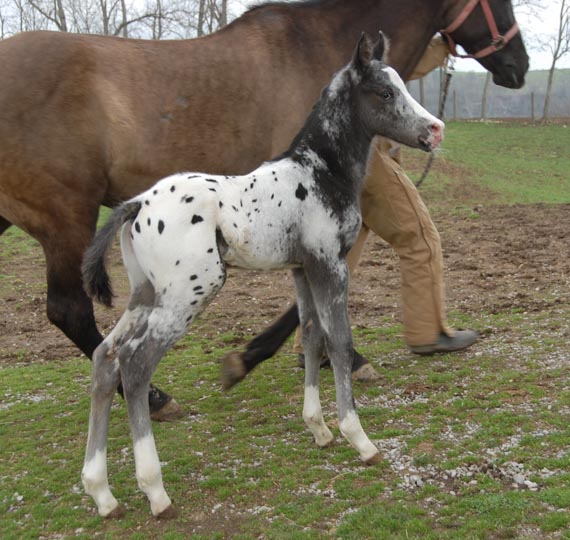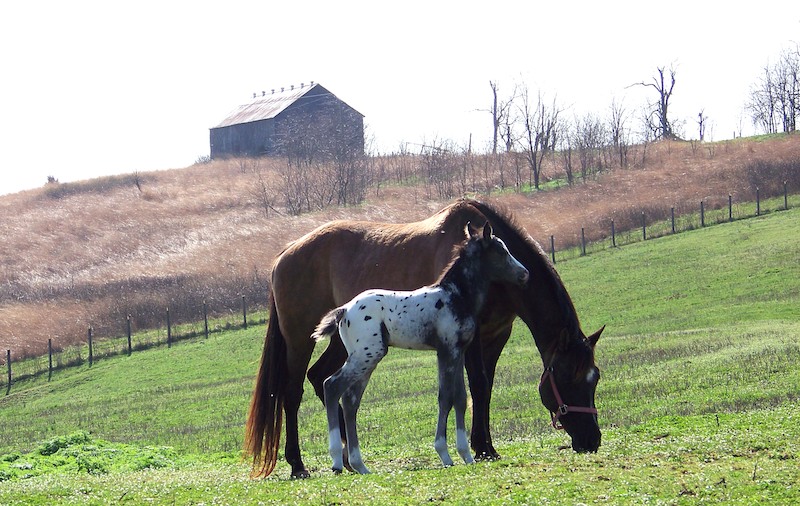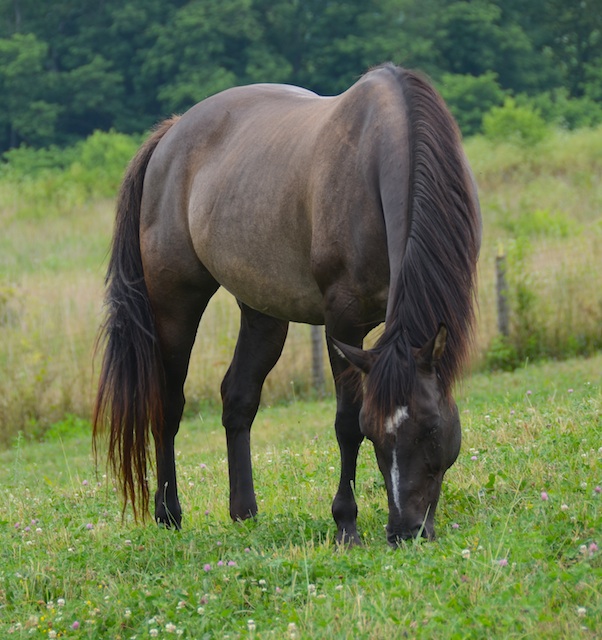 Rio,  Nuggets Super Shado, 2012 colt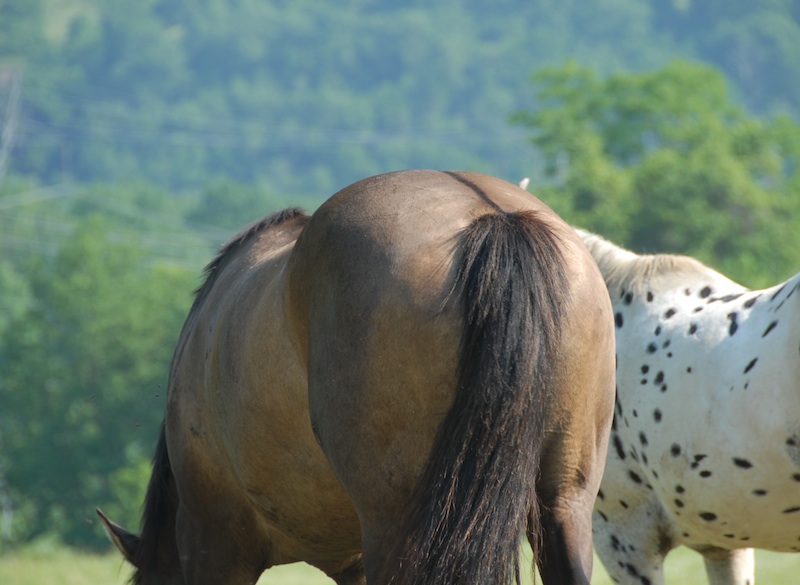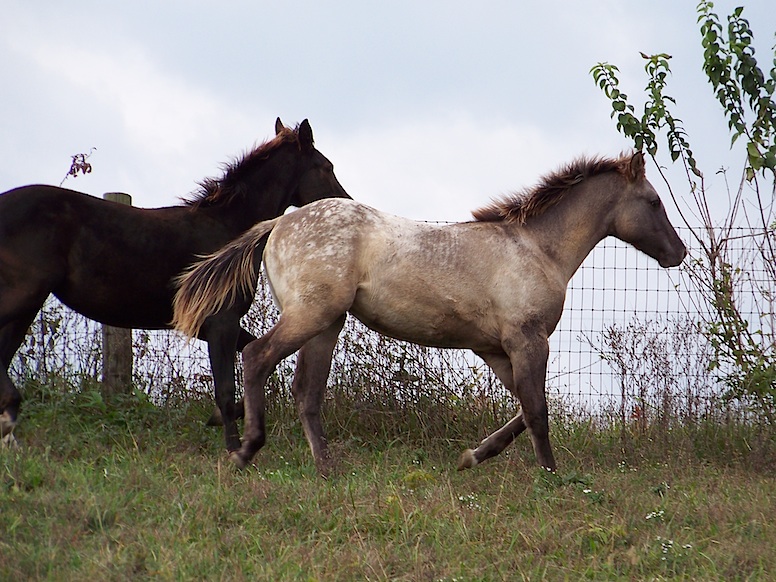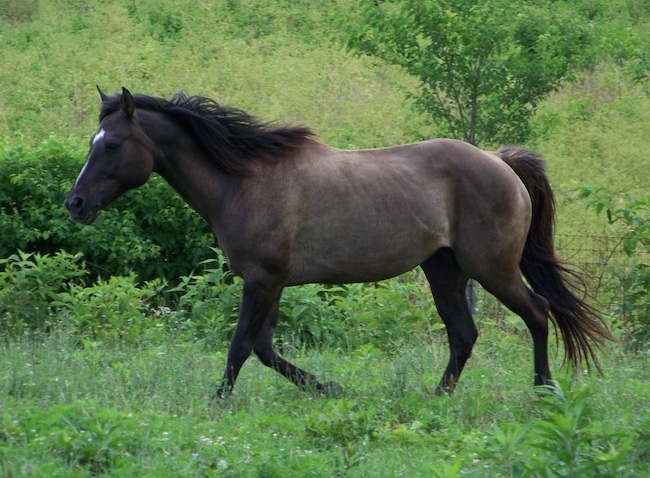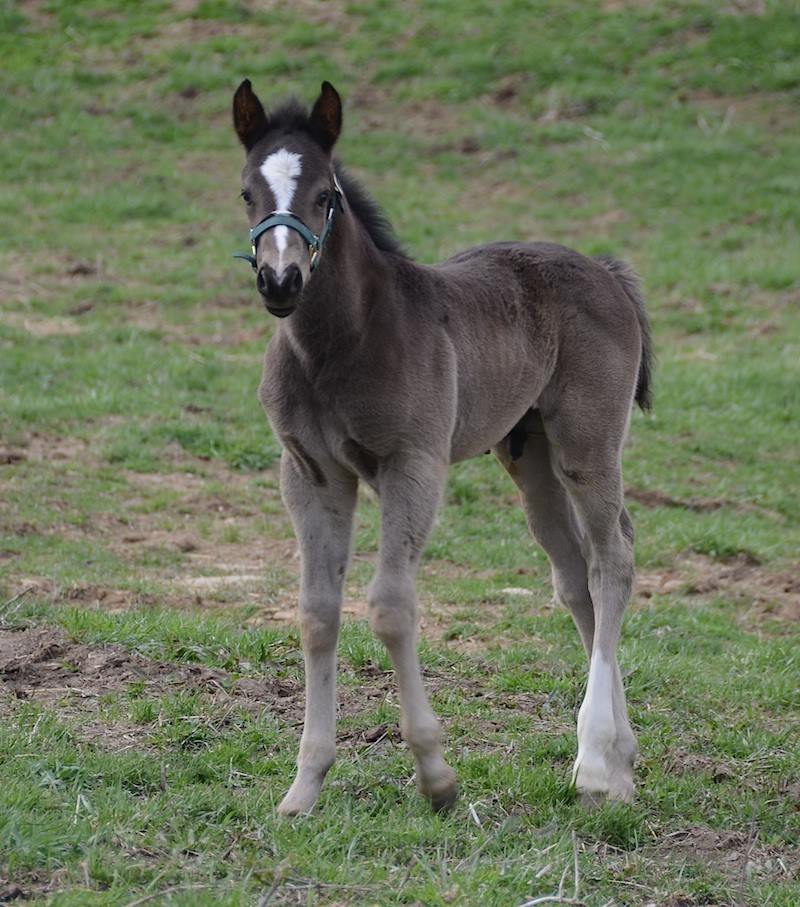 Blue Shado Maximus,  "Max" 2014 colt by zeke!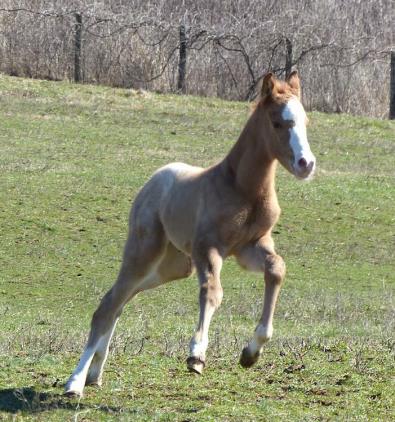 PA Naturally Dun  2015 filly by Dreamin Dun!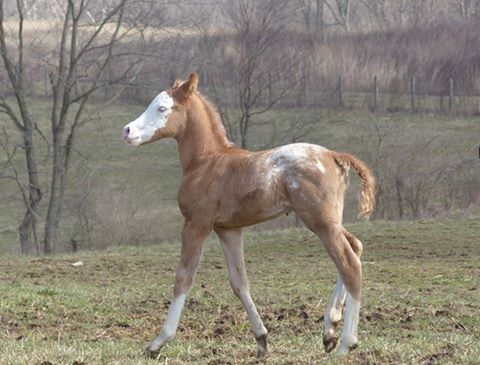 Mighty Beau Blue,  2016 Red dun blanket Colt by Mighty Bright Reward

Rolling River Blue, 2012 colt by Zeke!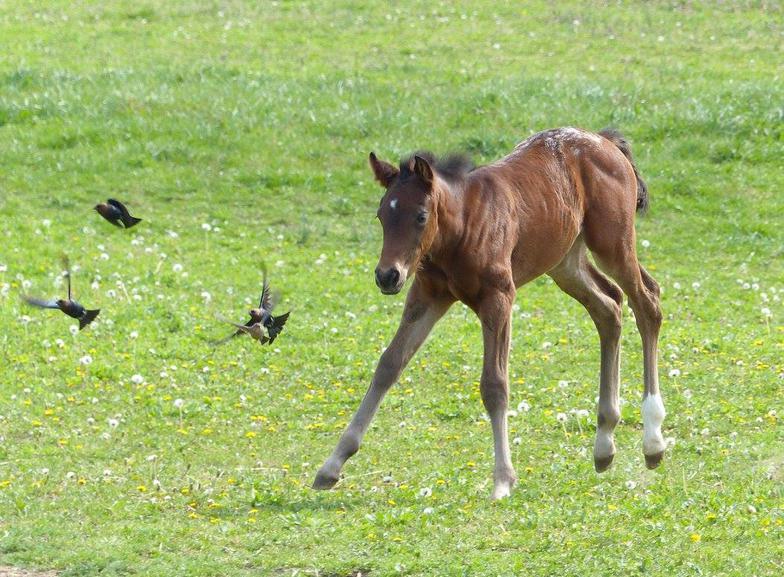 Click here to add text.Jazzy Bright N Mighty,  Katie.. 2017 bay snowflake     filly by Mighty Bright Reward