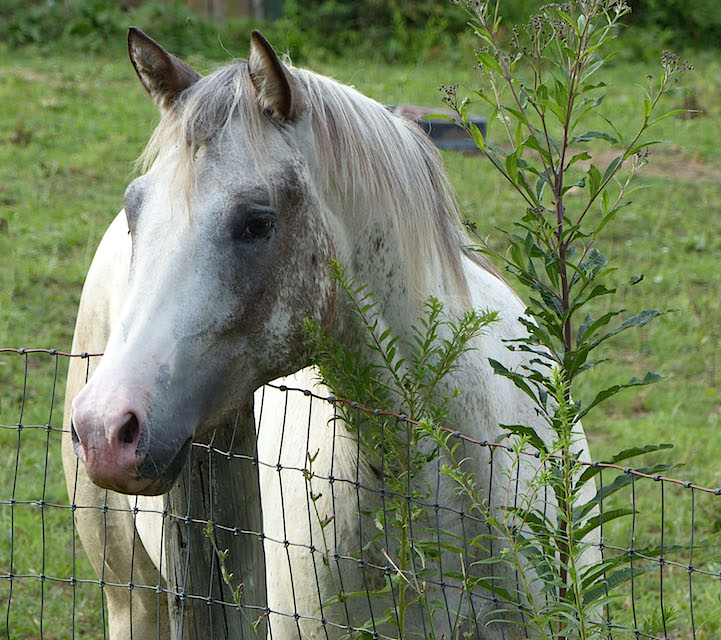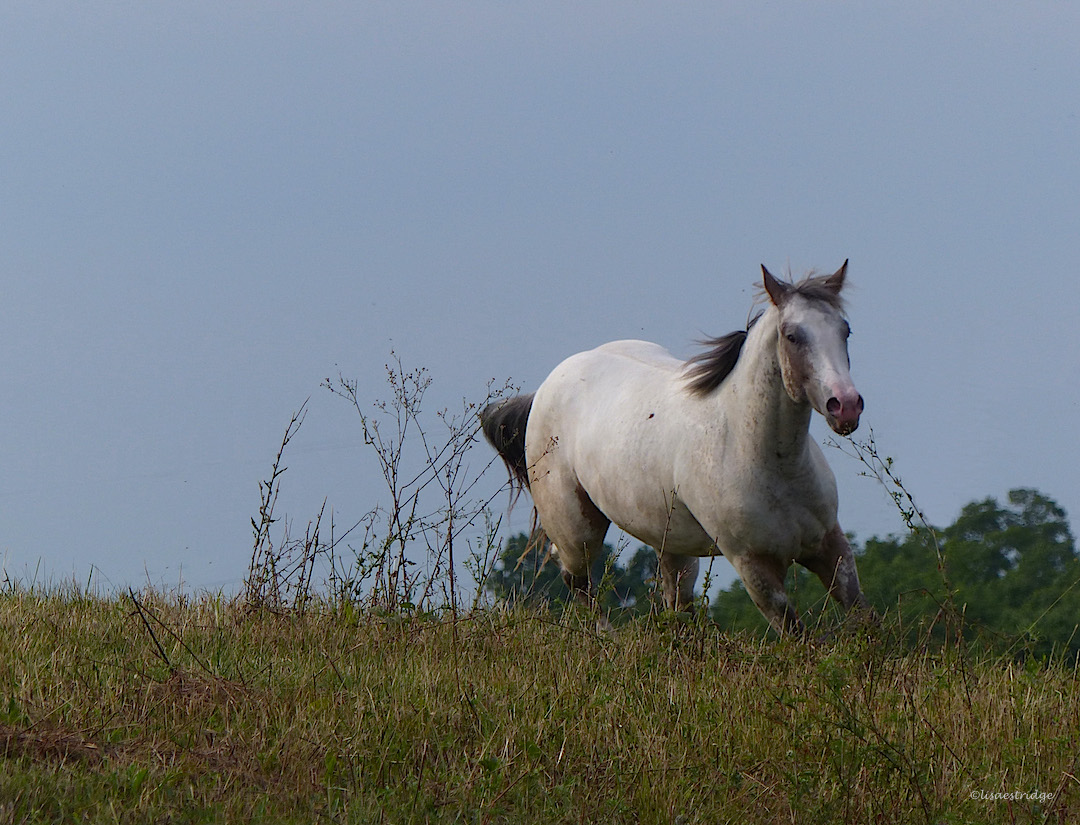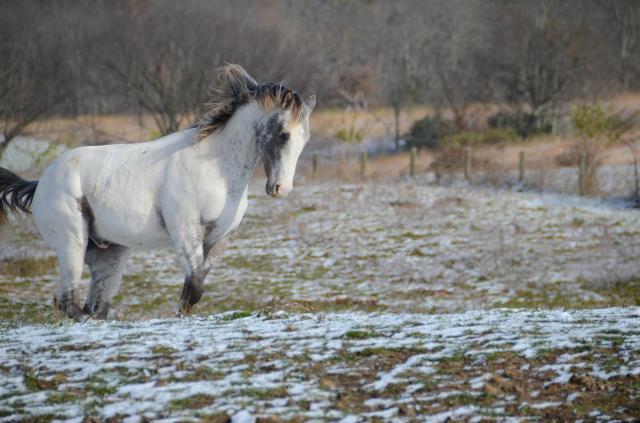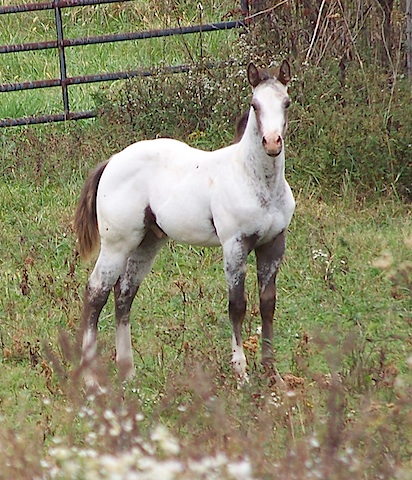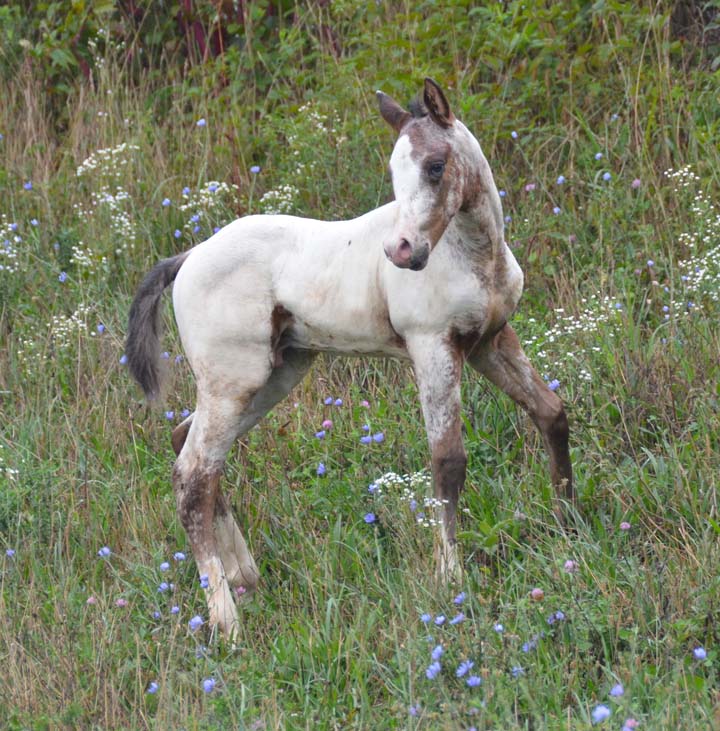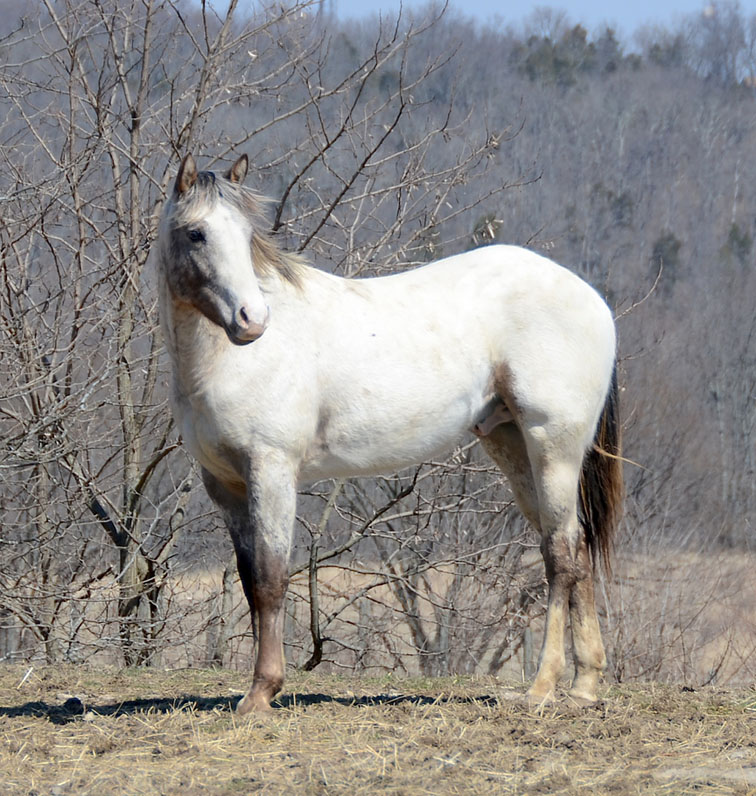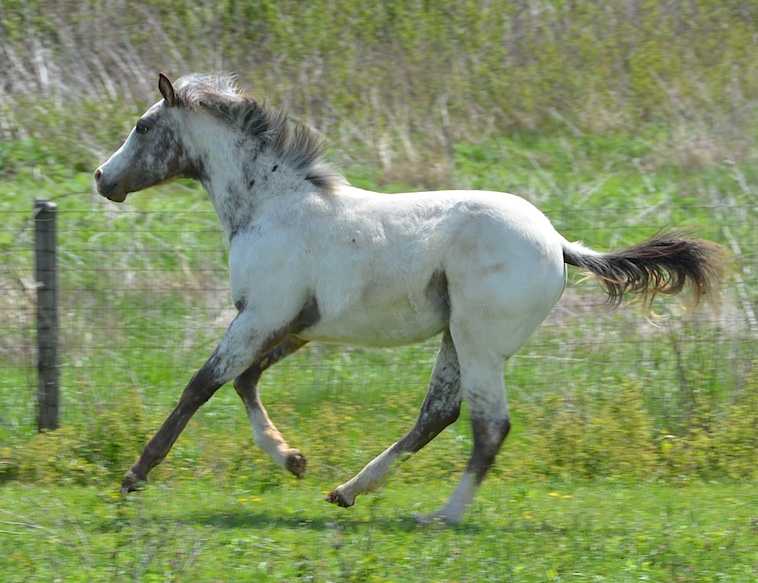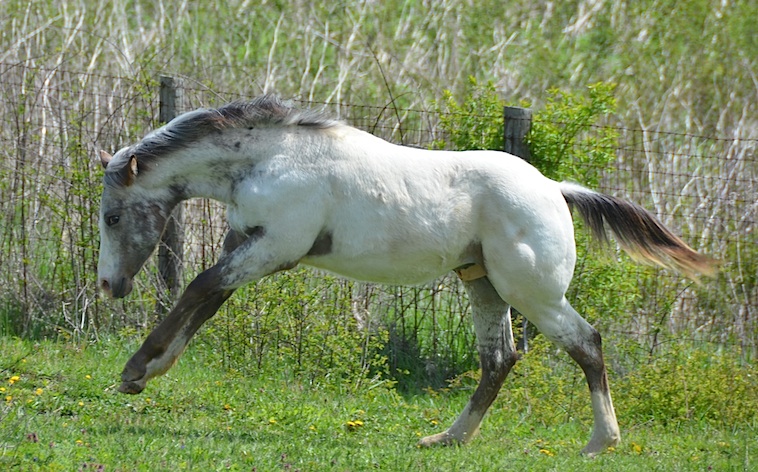 Samson as a two year old...

Mighty Bright Reward is a 2012 bay fewspot stallion.  His sire is our tried and true, Nuggets Super Shado.  Samson's dam is Rewardachic (Crystal) one of my best producing mares.   Samson is one of our junior stallions and began his breeding career as a three year old in 2015.  Samson is l5.1 hands and naturally heavy built, with a beautiful head and broad chest.  He is athletic and curious and a bit of a pest, as his companion Sean will tell you.  He is still changing and growing, and his pictures only include his first three years.  He produced three foals in 2016 and we are hoping for three more in 2017.  Samson tests negative for HYPP, PSSM1 as well as the entire five panel genetic test.

He will not be standing to outside mares at this time.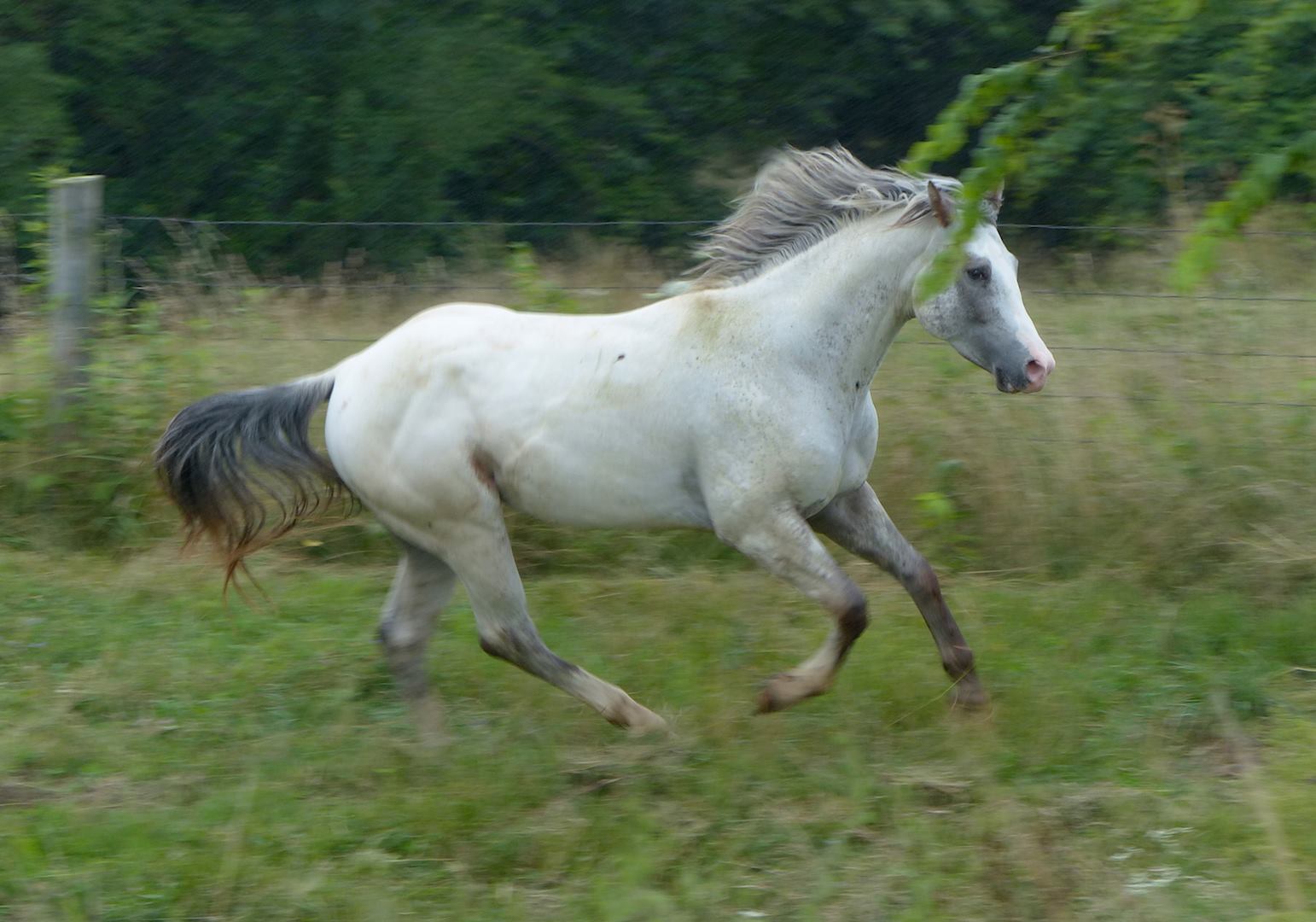 September 2015    three years old.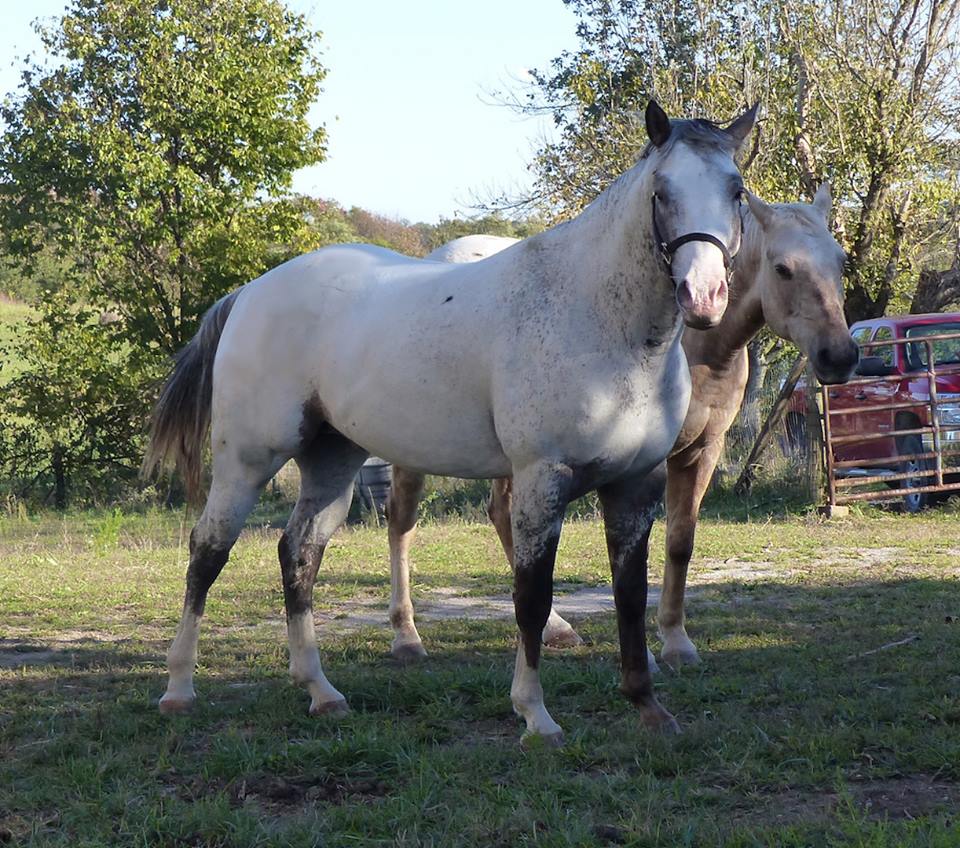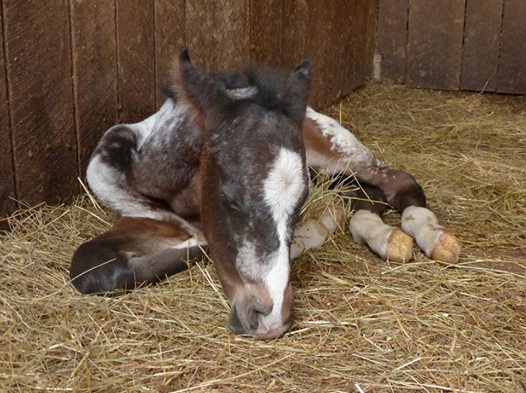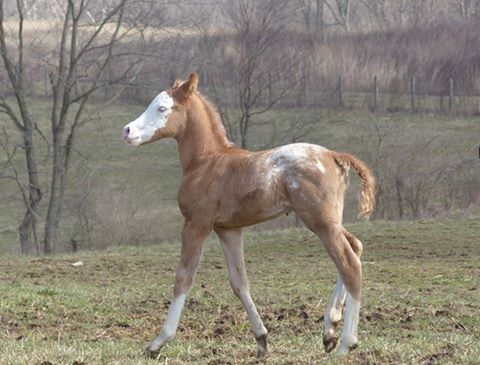 Samson's first foal crop.. a bay dun colt w/spots,  Red dun colt w/blanket,

                 and bay filly with white blanket .